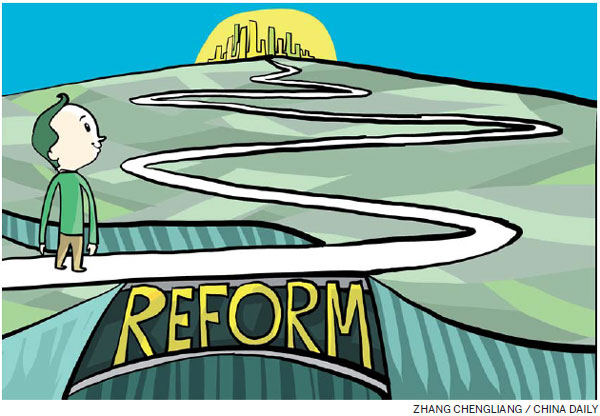 BEIJING -- President Xi Jinping on Tuesday urged authorities to formulate targeted and specific plans to deliver structural reform on the supply side.
Sound planning is the foundation for supply-side structural reform, which aims to improve productivity and realize people-first development, Xi told a meeting of the Central Leading Group for Financial and Economic Affairs.
He stressed the importance of extensive research of the current economic conditions and to this end, he said, clear objectives were needed.
Reform tasks should be specified and a system to designate and track responsibility should be put in place, he added.
To address problems such as overcapacity, the government has pinned its hopes on supply-side structural reform, which focuses on better provision for high-quality goods and services and lower costs for businesses.
China's economy grew by 6.9 percent year on year in 2015, its lowest annual expansion in a quarter of a century.
During the meeting, Xi stressed the importance of environmental protection while developing the Yangtze River economic belt.
"The Yangtze is the nation's River of Life. No economic activities related to Yangtze should damage its environment. Its ecological system should only get better, not worse," he said.
Xi also emphasized the need to preserve forests. The tradition of voluntary tree planting should continue and a new round of "returning the farmland to forests" will begin, he said.
He also urged cities to do more to achieve urban greening and called for more attention to be given to national parks to better protect endangered animals.
Premier Li Keqiang, who is also deputy head of the Central Leading Group for Financial and Economic Affairs, also attended the meeting.