Chinese mainland attracted $2.3 trillion of foreign direct investment (FDI) in 2014, becoming the fourth-largest investment destination in the world, according to the International Monetary Fund (IMF).
Based on the IMF's data, the Netherlands is the most attractive investment destination with $4 trillion of FDI, followed by the United States and Luxembourg.
Here are the top 10 most attractive destinations for foreign direct investment.
No 10 France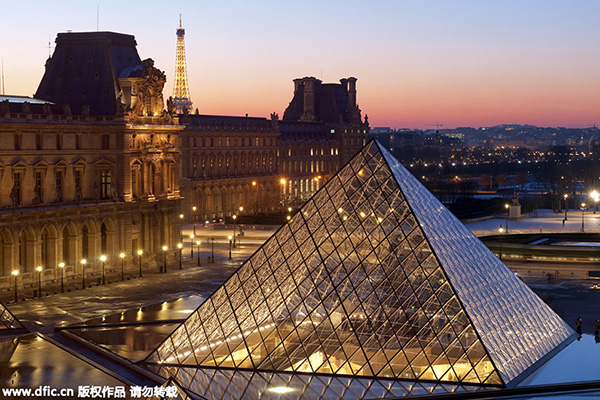 View of the Louvre museum and pyramid in Paris, Sept 18, 2013. [Photo/IC]