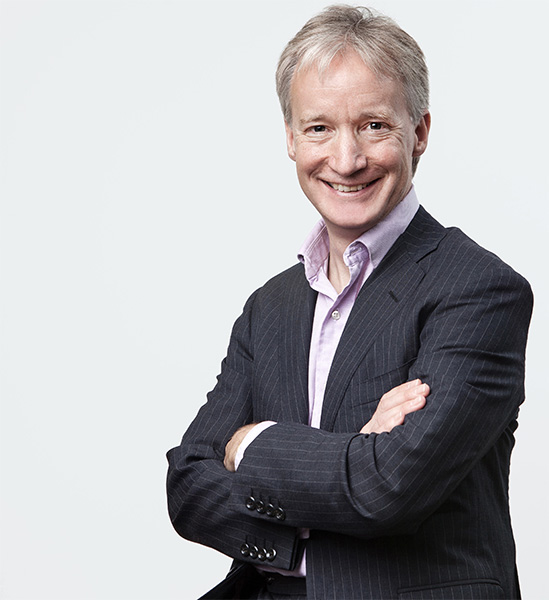 Doug Gurr [Photo/China Daily] 
Company's president in China talks about his strategy to expand brand
Doug Gurr shops almost entirely online. During the last Black Friday and Christmas holiday seasons, the president of Amazon China set himself the target of trying to buy everything on the Internet.
Naturally, it had to be purchased through Amazon.com Inc, the largest Web-based retailer in the United States. Gurr nearly succeeded.
In the end, two items proved difficult to find on Amazon-a bottle of Tomasello wine and a hiking jacket. Immediately, he sent his team out to search for the products.
After all, Amazon has built its reputation on being the "everything store" and is seen as the original model for online sales across the world. "That's why I sent the team out to look for the items," Gurr, who was born in the United Kingdom and is married with two children, recalled.
It is this attention to detail that has made him successful. At Amazon China, his biggest achievement since taking over a year ago has been to "refocus the business" as a cross-border e-commerce site as well as helping Chinese brands gain global exposure.
"There are two parts," he said in Beijing. "One is helping customers in China get access to the very best products around the world. The other is helping businesses in China become global brands through Amazon's platforms."
As the Chinese economy enters a slower but more sustainable growth phase, e-commerce will play a crucial role. This in turn will open up opportunities for global companies such as Amazon.
"We see a lot of opportunities in e-commerce, particularly cross-border e-commerce, as the Chinese economy moves from low-cost manufacturing to creating brands," he said. "The new economic trend actually fits our agenda."
Dressed in a plaid shirt and a pair of jeans, Gurr looks like a typical Chinese tech entrepreneur. But away from the office, he is very much the outdoors-type, having competed in 12 triathlons, which involve swim-ming, cycling and running.
Endurance and innovation are part of his makeup, and this came to the fore when he took over Amazon in China. Last November, the company made its first foray into cross-border e-commerce by launching its global store service.
By doing this, Chinese customers were able to buy goods directly from Amazon's online shopping platforms from other countries. Then in August, when the company celebrated its 11th birthday in the market here, Gurr introduced a new concept, "Cross-border 2.0".