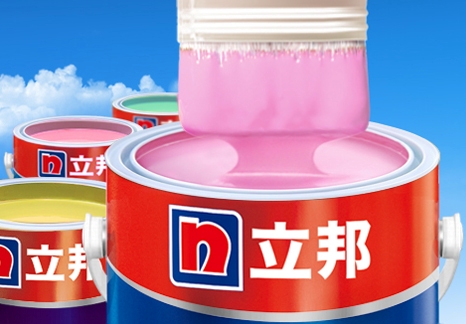 Nippon Paint China is focused on expanding domestic business. [Photo provided to chinadaily.com.cn]
Nipsea Group, Asia's leading paint manufacturer and the parent company of Nippon Paint China, topped the list of "Top 25 Paint Manufacturers in the Asia-Pacific" with sales of $3.23 billion this year. The list was revealed by Asia Pacific Coatings Journal, a dedicated coatings publication.
The honor showed Nipsea Group's efforts in business expansion. To keep pace with the parent company's development, Nippon Paint China has also focused on expanding domestic business.
Nippon Paint China has taken the lead in the domestic coating industry after over 20 years' development. The company has about 7,000 staff and 26 production bases.
Nippon Paint has signed a cooperation agreement with Chongqing's Changshou Economic and Technological Development Area (ETDA) for a production base with a planned investment of 350 million yuan ($54.88 million). Upon completion, the base will produce 20,000 tons of auto coatings per year, 20,000 tons of industrial paint, 20,000 tons of resin coatings and 100,000 tons of surface treatment coatings. Its annual output value is expected to exceed 800 million yuan and it will produce 50 million yuan of tax revenues.
Michael Yang, president of Nippon Paint's Industrial Use Unit, said the base is an opportunity to cooperate with economic and technological development areas and achieve joint growth.
The company has another project in Henan's Xinwei Industrial Park. Covering an area of 186.88 mu (12.46 hectares), the automated factory will have an annual capacity of 300,000 tons of latex paint, 50,000 tons of texture paint, 200,000 tons of auxiliary paint and 50,000 tons of wood coatings.
Xing Ronghua, vice president of the company's Trade Use Unit, said, "The expanding business and consumer demand make building more factories a priority. We wish to establish a long partnership with Xinwei Industrial Park."
Nippon Paint's initial goal is to take advantage of the ETDAs and industrial parks to boost sales, while its long-term goal is to drive regional economic growth and contribute to social development.