Moody's has downgraded growth forecast in the G20 economies to average 2.8 percent next year, from 3.1 percent, said the rating agency.
Weaker-than-expected activity in the second quarter has also led the Moody's to revise down this year's growth projection, according to its report released Friday.
China's GDP growth forecast in 2016 has been lowered to 6.3 percent from 6.5 percent previously, the latest update showed.
The revision mainly reflects the impact of a more marked slowdown now forecast in China and more prolonged negative effects of low commodity prices on G20 producers than earlier expected, said the report.
Here's a list of the top 10 G20 economies by growth forecast in 2015, compiled by the Moody's.
10. Australia
Expected growth in 2015: 1.5-2.5%
Expected growth in 2016: 1.5-2.5%
Growth in 2014: 2.7%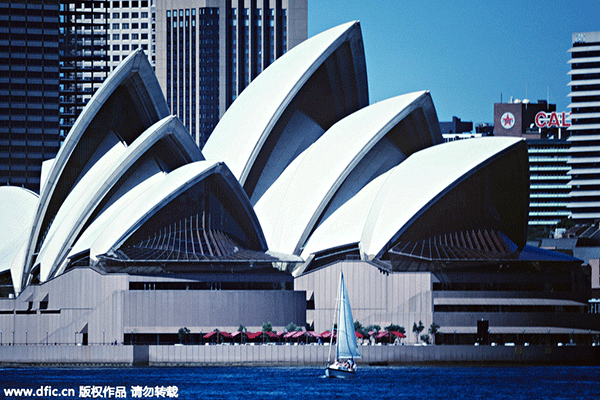 Sydney Opera House in Sydney Nov 11, 2014. [Photo/IC]