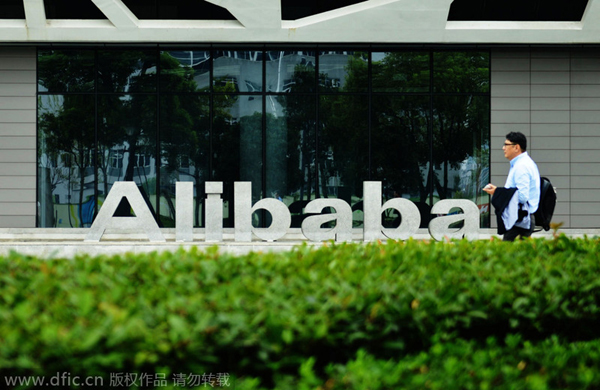 Visitor walks at the headquarters of Alibaba Group in Hangzhou city, East China's Zhejiang province, Sept 21, 2014. [Photo/IC]
BEIJING - Chinese e-commerce giant Alibaba Group is stepping up acquisitions of overseas companies to increase its presence in the global market after securing dominance at home, China Securities Journal reported on Monday.
The tech conglomerate has bought a large stake in US online retailer Zulily for $56 million, allowing it to gain footing across the Pacific. The company has been eager to stretch its business network to the overseas market following success in China.
Alibaba has invested big in US e-commerce companies, including luxury shopping website 1stdibs and ShopRunner, a shipping service provider for retailers. It also reached an agreement with Costco, the second largest retailer in the United States, to help the American company sell products in China.
In a better-than-anticipated financial report for the first quarter of the year, the company posted revenues of 17.43 billion yuan ($2.85 billion), up 45 percent from a year earlier.
However, its revenue from overseas markets accounted for less than 9 percent of the total, dwarfed by the 80 percent made in the domestic market.
Boosted by the stellar performance, the company's shares on the New York exchange jumped 1.23 percent to close at $87.06 on May 8.