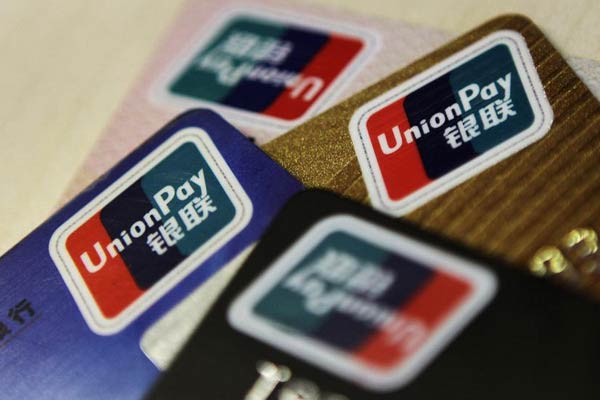 Logos of China UnionPay are seen on bank cards in this file photo illustration taken in Beijing Dec 5, 2013. [Photo/Agencies]
BEIRUT - Lebanon's leading Fransabank said Wednesday that it cooperated with China's UnionPay to issue credit cards, a move aimed at enhancing the "Silk Road" which once linked the Far East to the Middle East.
The move also provides flexibility and safety in the commercial transactions, the bank said.
The newly launched credit cards are aimed at helping individuals who visit China or have business transactions with it,
Nadine Hajjar of the Fransabank said.
"We see that Beirut has an important role in the idea of reviving the Silk Road," Hajjar told Xinhua.
She added "the two parties were looking forward to having these cards, which are issued by UnionPay in China and by Fransabank in Lebanon."
Hajjar pointed out that "200 cards have been issued since the implementation of the idea on February 12, and around 5,000 cards are expected to be issued by the end of 2015."
Ali Mahmoud Abdallah, a Lebanese Businessman, told Xinhua that the card "is a safe method of payment and this is what we were missing previously."