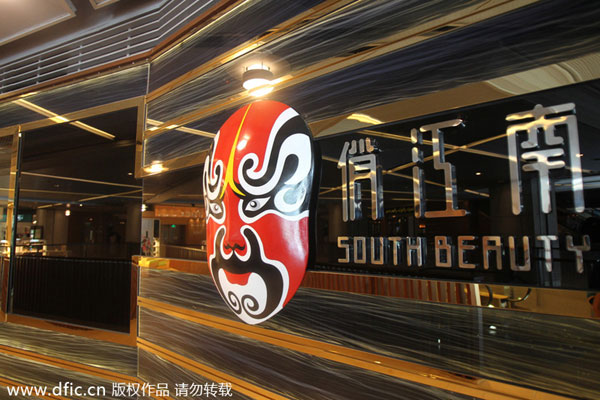 A South Beauty restaurant in Shanghai, China, July 8, 2013. [Photo/IC]
Hong Kong High Court has given orders to CVC Capital to freeze the assets of Zhang Lan, South Beauty founder, according to Financial Times on Friday.
The newspaper said in a report that Zhang sold 83 percent stake of her restaurant to CVC Capital, one of the world's largest private equity and investment advisory firms, for $300 million last April. However, the two parties are now involved in an arbitration case.
The order was given on March 6 by Justice Andrew Chung in the Hong Kong court.
The court rejected Zhang's argument that there was insufficient evidence of a real risk of dissipation of assets, and it added that it is still unknown where those large sums of money are, said the report.
In giving the reasons for his decision, Justice Chung did not reveal details of the dispute between CVC and Ms Zhang.
As for the order, CVC declined to comment and Zhang could not immediately be reached for comment, according to the report.