China has a very promising drone market, in which start-ups play a big role.
Some students from the Nanchang Hangkong University in Nanchang, East China's Jiangxi province, have even developed solar-powered drones.
DJI Technology Co,founded in 2009 by an engineer with a childhood love of radio-controlled model planes and its rivals, including France's Parrot SA and 3D Robotics Inc of the United States, foresee demand for drones to shoot movies and news footage, survey farmland or oilfields, inspect power lines and oil pipelines and give firefighters a bird's-eye view of burning buildings.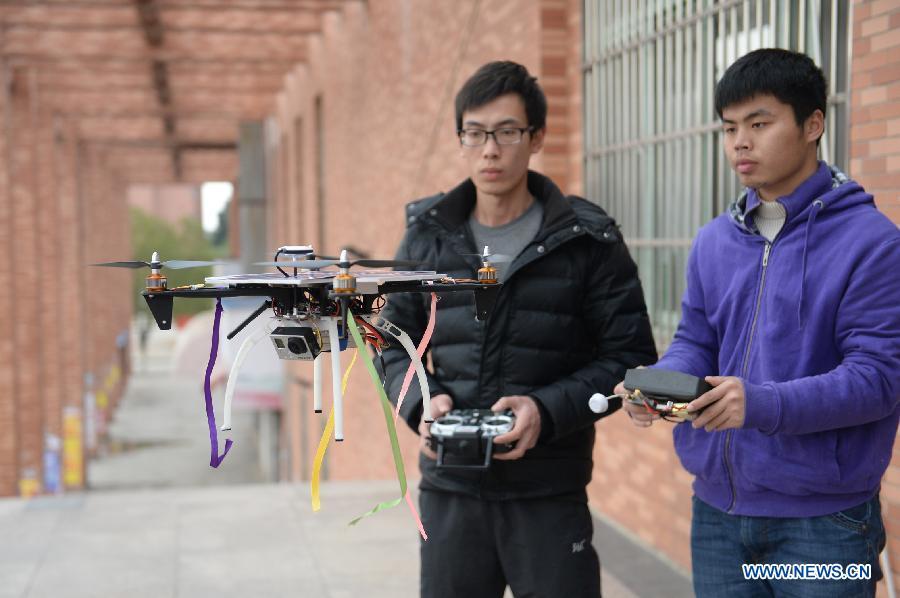 A solar-powered drone is controlled by students of Nanchang Hangkong University (NCHU) in Nanchang, East China's Jiangxi province, Jan 14, 2015. Designed by a R&D group of the NCHU, the drone can stay in the air in well-lighted condition and its larger-sized version is capable of bearing maximum take-off weights up to 5 kilograms. [Photo/Xinhua]