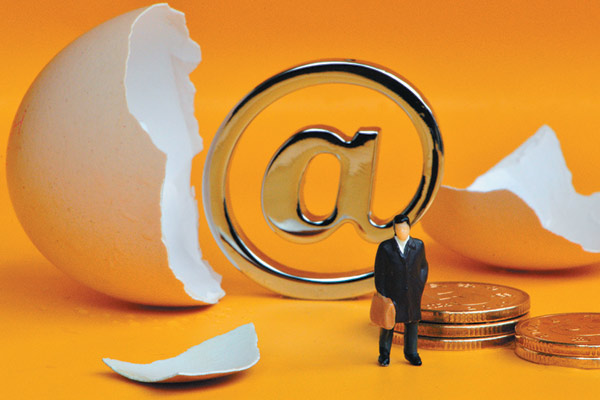 The Internet now provides a platform for a massive expansion of P2P, or peer-to-peer lending, thus posing a strong challenge to the traditional banking. [Photo / Provided to China Daily]
The Internet is transforming the way people do banking in China, according to a senior official from the People's Bank of China, the central bank.
"The Internet has changed the way traditional financial institutions operate in terms of their interaction with customers," says Mu Huaipeng, director of PBOC's legal affairs department.
"In the past, customers provided information over bank counters but now they are used to doing this over the Internet," he says at a recent forum attended by bankers.
Online banking transactions in China hit 382.7 trillion yuan ($63 trillion) in the second quarter of this year, a 27.8 percent jump compared with the same period last year, according to China market intelligence group Enfodesk.com.
Although the big players are the major banks such as Industrial and Commercial Bank of China Ltd, with a 34 percent share, and China Construction Bank Corp, with 15.3 percent, there is increasing competition from non-bank entrants.
These include Internet giants Baidu, Alibaba and Tencent, which are challenging the traditional banks with innovative online and mobile banking products.
Mu said the Internet companies are a real challenge to established players, particularly Tencent, which has taken advantage of the payment tool it has developed for its instant messaging platform WeChat.
"Tencent has won clients from its huge customer base. It is harder for traditional banks to promote new products and increase their own customer base."
Bank of China Ltd was the first to pioneer Internet banking in China in 1996. This was seven years after HSBC became the first Western bank to launch Internet banking in 1989.
China Merchants Bank Co Ltd was the first to launch an Internet payment system in 1997, after which Internet banking and telephone banking spread rapidly throughout the country.