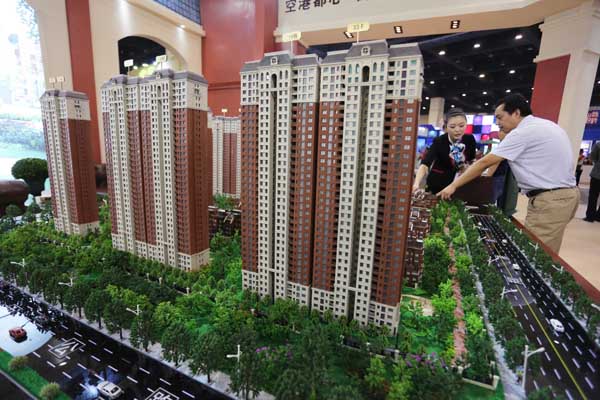 Potential homebuyers visit a housing expo in Zhengzhou, Henan province. [Provided to China Daily]
China will scrap some charges for homebuyers who borrow from a government housing fund, state media said on Monday, as Beijing makes another move to boost the weak property market by reducing costs.
The government will exempt notarial, guarantee and mortgage insurance fees as well as valuation charges for new and existing homes that are financed by the government housing provident fund, the state owned Xinhua news agency said on its official Weibo microblog.
The housing provident fund is a government-designed saving plan that allows Chinese workers and their employers to pay a part of their monthly wages into the fund to finance future home purchases.
Mortgages that are financed by the fund usually carry lower interest rates than bank loans.
Monday's move came after the government cut mortgage rates and downpayment levels last month for some homebuyers, taking one of its biggest steps this year to boost an economy increasingly threatened by a sagging housing market.
China's housing market has softened this year, with sales slowing and banks becoming more cautious about lending to developers and investors.
The housing sector affects around 40 other industries in China and accounts for around 15 percent of the economy. Its softening is of rising concern to companies and policymakers as a drag on growth.