The China Internet Network Information Center reports that the number of Chinese netizens suprassed 632 million in June.
Data published by internet research website iResearch in August showed that there are a large number of netizens using desktop-based instant message tools daily in China. iResearch was able to calculate the number through their iUserTracker research system.
Here is a look at the top 10 instant messaging tools used by Chinese netizens in July.
No 10 IPMessenger
A free instant message software developed by Japanese developer Shirouzu Hiroaki, IPMessenger uses local area networks to connect people.
Daily users on average in July: 400,000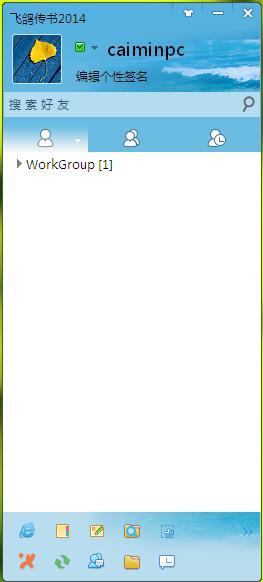 IPMessenger's interface features user connections and usergroups, Sept 12, 2014.[Photo/chinadaily.com.cn]