Game-playing driver fined
A driver stopped his car on a highway in Zhejiang province - without setting up any signs to warn cars speeding by - with the sole aim of playing a popular mobile game called "Shooting the Plane," on Aug 20, 2013. He was fined 200 yuan ($32.70).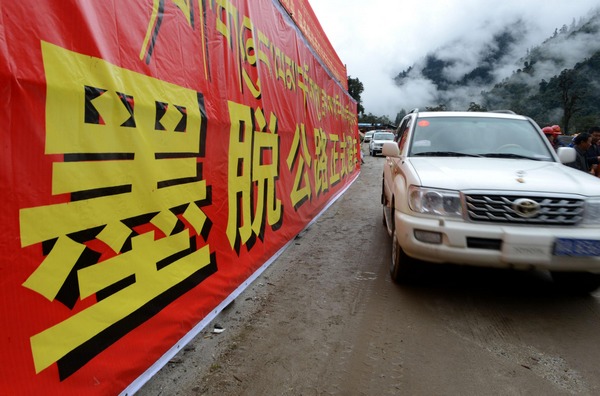 Highways now reach all China's counties
Metok county in the Tibet autonomous region was until October 2013, China's last county with no highway link. Snow and rain usually made the mountain roads impassable for more than half the year – but this is now a thing of the past for the county's population of 11,000. [Photo/Asianewsphoto]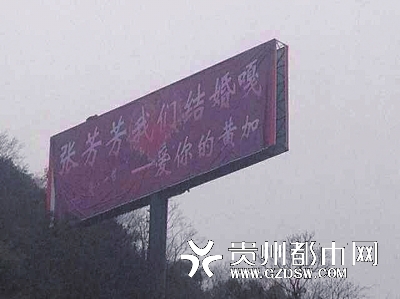 Proposal
On Valentine's Day this year, a giant sign was placed high on a signpost along a highway in Guizhou province. The Chinese characters on the poster read "Zhang Fangfang, let's get married. Love you, Huang Jia." [Photo/gzdsw.com]
Highway porn
The authorities fined a driver who was watching pornographic videos while driving on a highway in Zhejiang province on March 16, 2013. He was ordered to pay 400 yuan ($65 dollars), and three penalty points were added on his license. The driver said that watching porn as he drove helped him stay "fresh".