Goubuli prepares to put big dough into expansion
Goubuli Group, a renowned Chinese food corporation based in North China's Tianjin, announced on Thursday that it plans to buy a US cafe chain company in the first half of the year.
If completed, the deal will help the dumpling group - also known as Go Believe - to acquire hundreds of stores in more than 40 countries and regions in Europe, the United States and Southeast Asia, said Geng Jing, deputy general manager of the company.>>>

 Goubuli set to purchase US cafe chain


 Going out for a taste of China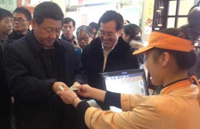 President Xi Jinping was seen having a meal at a Qing Feng steamed bun restaurant in Beijing's Xicheng district on Saturday. He paid for his food and chatted with other diners without any strict security around.
Xi ordered six traditional steamed dumplings filled with pork and green onion, a Beijing snack and some vegetables. The total was 21 yuan ($3.50). >>>

Presidential seal of approval


Flavor Chinese fast food with success


Xi shows common touch


"Populist line" of Xi and Obama


Tale of Xi's dumplings draws crowd
Popular 'Biden Set' noodles lure customers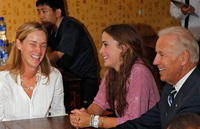 US Vice-President Joe Biden has put Beijing eatery, Yaoji Chaogan Restaurant (Yao's Stir-fried Liver), on the map after a lunchtime visit on Aug 19, 2011.
Biden and his entourage ordered five bowls of Beijing noodles with soybean paste, 10 steamed buns, smashed cucumber salad, mountain yam salad, shredded potatoes and Coca-Cola. The owners have dubbed it the 'Biden Set' and is now available on the menu for 79 yuan ($12.37).>>>

What Biden really ate in Beijing


'Biden set' a hit at Beijing restaurant


Diners order 'Biden set' at Beijing restaurant