This year marks the 60th anniversary of
Tianjin
Port since its reopening in 1952.
The port was established as a coastal harbor in the Tang Dynasty (AD 618 - 907). It was officially open to foreign countries in 1860.
After the foundation of the People's Republic of China, the port went under reconstruction for three years, and sea traffic resumed on Oct 17, 1952.
The port's annual throughput reached 453 million tons in 2011, up from the 740,000 tons 60 years ago.
As of the end of 2011, its accumulated throughput reached 3.94 billion tons and its accumulated container throughput totaled 77.82 million TEU, according to Xinhua News Agency.
The land area of the port has grown from less than 1 sq km to 121 sq km, and it has developed into a 300,000 ton level port.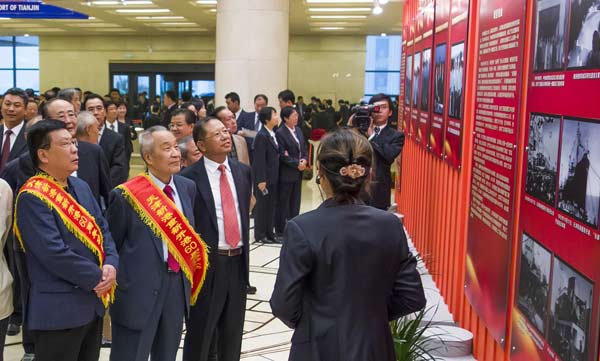 Vis
ito
rs look at photos in an exhibition of the 60 years' development of Tianjin Port in Tianjin, Oct 17, 2012. [Photo/Xinhua]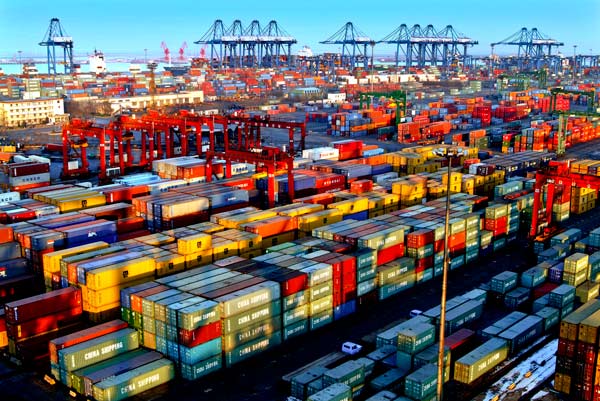 The container pier of Tianjin Port in the file photo taken in 2007. [File Photo/Xinhua]