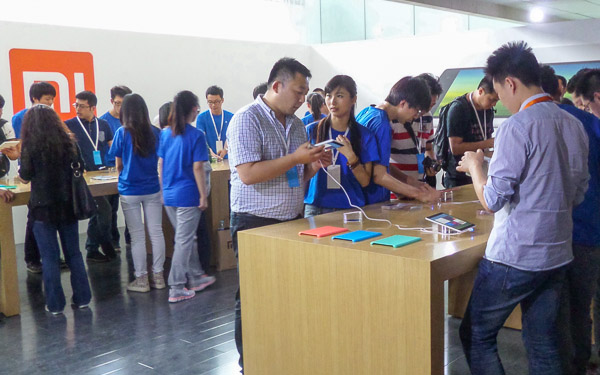 People experience the Xiaomi Tablet on May 15, 2014 in Beijing. [Gao Yuan/Chinadaily.com.cn]
Xiaomi Corp unveiled its first tablet product on Thursday, challenging Apple Inc's iPads' dominance in the sector.
The Xiaomi Tablet, which shares an almost identical look with iPad Mini series, will become the strongest challenger for the iPad, said Lei Jun, founder and CEO of the Beijing-based company.
"Apple should feel some pressure, because our product will let it know that not every Android tablet is resting deep inside drawers," said Lei.
Xiaomi Tablet is ready to take on iPad series in terms of ecosystem. It has longer battery life, faster CPU and better camera compared to iPad Mini, according to official statistics.
Selling at 1,699 yuan for 64 gigabytes product, Xiaomi's device is nearly 3,500 yuan cheaper to 64G iPad Mini.
But the product only supports 100 utility applications and 400 games. Apple has more than one million apps on its online store.
Lei has pledged to increase the total app number to 2,000 by the end of this year.
The device will be available by June, said Lei.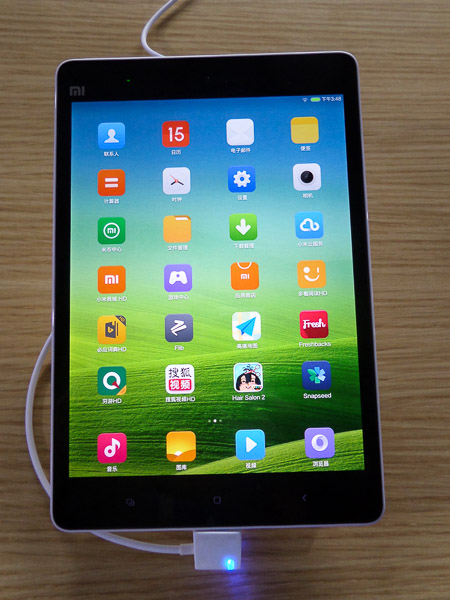 Picture taken on May 15, 2014, Beijing shows the Xiaomi Tablet. [Gao Yuan/Chinadaily.com.cn]
Smartphone maker Xiaomi woos buyers off mainland
Xiaomi, Kingsoft to build industrial park in ZGC
Xiaomi's Redmi fascinated by followers in Singapore