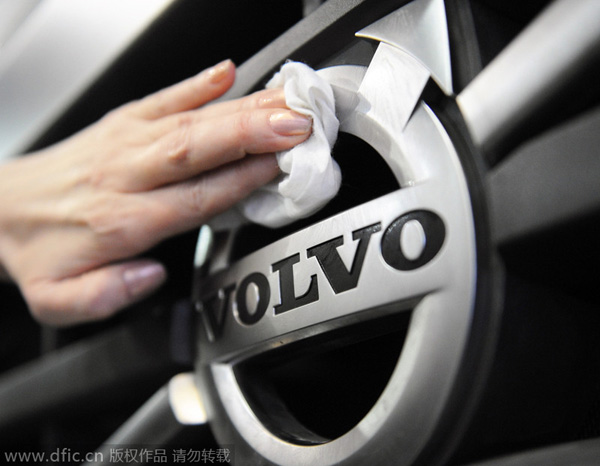 A worker scrubs the logo at Volvo Group's assembly plant in Kaluga, Russia, Jan 20, 2009. [Phoro/IC]
STOCKHOLM - Sweden-based automaker Volvo Cars saw sales surge in June as the company benefited from strong figures in the European market.
Global retail sales increased by 7.9 percent in June compared to the same month in 2014, the Chinese-owned company said in a press release, including an 18.7-percent hike in Europe.
"Our strong performance in Europe is another sign of an attractive product offer with the Volvo XC60 as the growth driver," Alain Visser, the company's senior vice-president for marketing, sales and customer service was quoted as saying.
Volvo Cars had sold over 46,000 cars globally in June compared to just over 43,000 in 2014. Still, the company noted a 4.2-percent drop in sales in China for the same period, while sales in the United States remained unchanged.
The company began to deliver its larger SUV model XC90 to China in June, although the best-selling models in the country were the locally produced jeep XC60 and the sedan model S60L.
"I am also pleased that our XC90 customers are now starting to have their cars delivered. With volumes ramping up, we anticipate continued growth in the second half of this year," Visser said.
Volvo Cars announced in April that sales for the first quarter of 2015 dropped by 0.4 percent compared to last year.