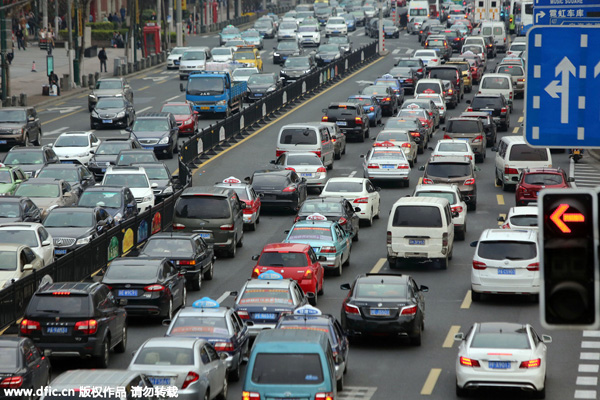 Masses of cars travel on a road in Shanghai, March 17, 2015. [Photo/IC]
The Shanghai municipality announced on Thursday that the city will extend the restriction hours of non-Shanghai registered passenger vehicles running on elevated highways or urban highways from April 15.
The new traffic management moves by the Shanghai Municipal Public Security Bureau restrict hours from 7 am to 10 am in the morning and 4 pm to 7 pm in the afternoon, one hour longer than the current regulation. The restriction won't apply during weekends and national holidays.
Other restricted vehicles include available taxis, and any passenger cars driven by drivers still in the 12 months intern period.