China imported 681,000 cars in H1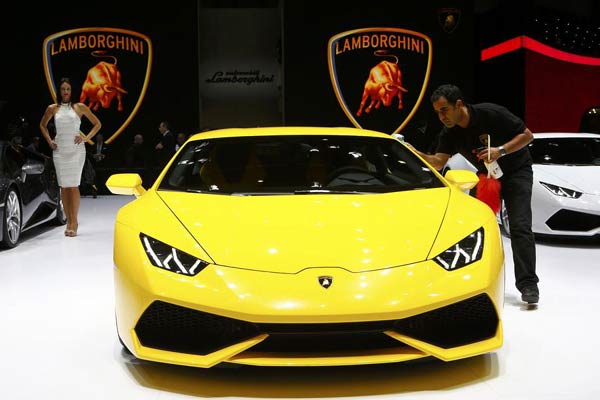 An employee cleans Lamborghini Huracan during the media day ahead of the 84th Geneva Motor Show at the Palexpo Arena in Geneva March 4, 2014. [Photo/Agencies]
China imported 681,000 cars during the first half of 2014, with 29.5 percent year-on-year growth and monthly import exceeding 100,000, according to a report.
The report, conducted by Sinomach Automobile Co Ltd-a domestic auto trading service company, said in the passenger car sector, A-level was the most popular, which made up 33.9 percent of the total, B-level cars occupied 24.7 percent and C-level 25.2 percent.
In terms of modes, sports utility vehicle was the best-selling, accounting for 62.5 percent, whereas saloons shared 33.1 percent and MPV only took 4.4 percent.
Affected by various confined policies, the growth of imported cars will gradually drop. By the end of the year, annual growth rate is expected to fluctuate around 15 percent.