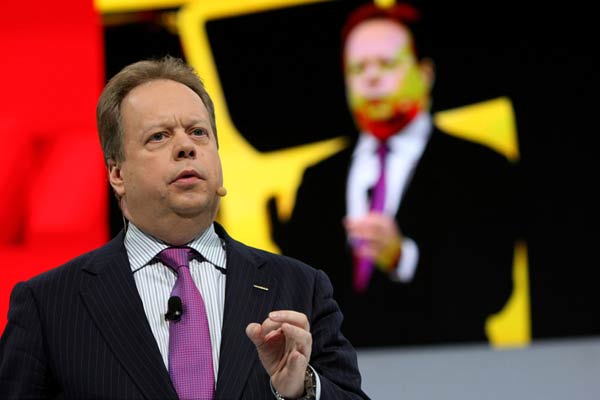 Andy Palmer, out-going executive vice-president of Nissan Motors, talks about his company's new line of cars during a presentation at the 2013 New York International Auto Show held at the Jacob Javits Convention Center on March 27, 2013 in New York City. [Photo/IC]
Aston Martin Lagonda announced on Tuesday that it hired 51-year-old Andy Palmer as the company's new CEO, taking over for Ulrich Bez who stepped down from the position last year.
Palmer, having 35 years of experience in auto industry, served Nissan Motors as chief planning officer executive vice-president, and chairman of Infiniti chairman. He reported to Nissan president and CEO.
Nissan announced Palmer's resignation as executive vice-president for product planning and programs, saying he had "accepted a position with another company".
Palmer will be replaced by his Renault opposite number, Philippe Klein, the carmakers said.
Aston former CEO Ulrich Bez stepped down after turning 70 last November.