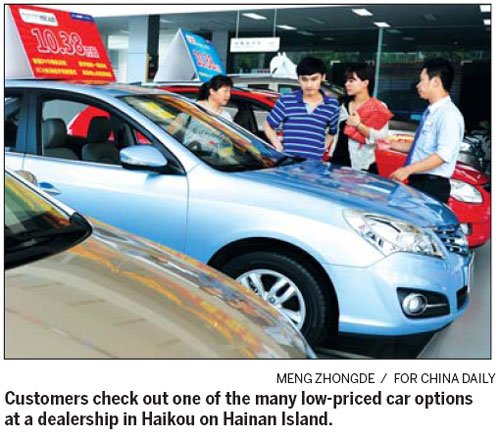 Price wars, credit costs squeezing retail profits
The market moved forward in May as light vehicle sales rose 18 percent over a year earlier to 1.6 million units.
Passenger vehicle sales surged 22 percent to 1.2 million units and light commercial vehicles finally recorded growth, up 9 percent, after remaining sluggish for more than a year.
The seasonally adjusted rate for projected full-year sales continued to climb in May, reaching 19.5 million units, 7 percent higher than April.
Projected sales for passenger vehicles reached 14.6 million units, 7 percent higher than the average of the first four months, which suggests a stronger performance in the market.
The rate for light commercial vehicles rose to 4.9 million units, on par with the average of the first four months.
Several factors attributed to the strong growth in the passenger vehicle market.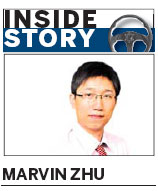 While Toyota and Honda both suffered from short parts supplies a year ago, they recovered to record 243 percent and 98 percent growth year on year in May, respectively, contributing nearly 40 percent to the total growth of the overall market.
Exports hit a record highof 103,400 units in May, up 43 percent from a year ago, helping push up sales totals.
Chery exported more than 20,000 units, accounting for 40 percent of its total wholesale sales for the month. Geely also managed to double its exports in May.
On the retail side, demand continued to grow in double digits with price campaigns the key factor.
According to the national Development and Reform Commission's monitoring in 36 cities, the average price of passenger vehicles decreased 1.1 percent from April, and 1.7 percent from a year ago.
Both imported and locally produced cars, from mini to luxury cars, were all involved in the price war.
Growing inventories was a direct cause, bursting price bubbles in both high-end cars and popular imported models.
Due to a price drop in international crude oil, the cost of domestic gasoline fell in May and is expected to continue declining in the coming months.
The decline led to improved sales performance in both sub-compact and compact cars, segments that are more price sensitive to running costs than larger, more expensive cars.
The range of factors helped drive growth in May, but risks are gathering.
Inventories on the dealer side have drawn the attention of the industry.
With rapid expansion in capacity last year and with weaker-than-expected demand, inventories inevitably rose.
Yet inventory on the manufacturer side remained at low levels as newly produced cars were pushed onto dealers.
To augment cash flow to pay for inventories, dealers had to apply for more loans, greatly increasing operating costs.
The dealers were then forced to offer larger incentives to reduce stock, which also cut into profit margins.
As a result, in recent months a number of dealers from different brands have reportedly gone bankrupt or quit.
Though we believe overall inventory levels in the industry have not yet reached a dangerous level, if carmakers do not protect their dealers and instead repeat the mistakes of the past, they will eventually hurt themselves.
All in all, even with the presence of both opportunities and risks, we remain confident about our forecast for this year - that light vehicle sales will grow 8.2 percent to 19.5 million units.
Decreasing costs will support the growth of passenger vehicles, while the new investment and stimulus policies in the real economy will begin to boost demand for light commercial vehicles in the second half of this year.
The author is a senior analyst at LMC Automotive. He can be reached at MZhu@lmc-auto.com