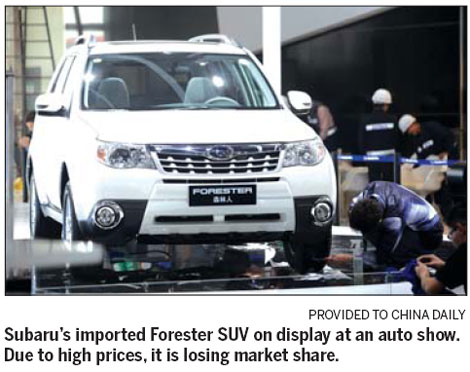 The rumors started in 2011 - Fuji Heavy would make its Subaru-brand vehicles in China.
The Japanese industrial giant was said to be seeking a local partner to establish a joint venture.
A range of Chinese automakers were variously rumored to be involved with Fuji, firstly Great Wall, which is well known for its SUVs. Subaru's most popular model in China is its Forester SUV.
Beijing Auto was another candidate because the company needs to expand its territory to compete against other State-owned giants SAIC, FAW and Dongfeng.
Huatai, Youngman and several other names were also mentioned.
But it was eventually revealed that Chery was the company. The joint venture would use Chery's new plant in Dalian for the first model, likely to be the Forester, according to reports.
Chery could learn a lot from Subaru's engine technology, the thinking went, possibly even developing a new brand based on it.
But Fuji's latest announcement revealed the company has dropped plans to manufacture vehicles in China after failing to secure government approval for a joint venture.
Following the letdown, Fuji Heavy cut its global sales targets and instead decided to increase its manufacturing capacity in the United States and Japan.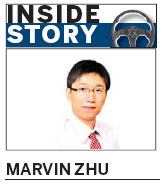 After failing to create a joint venture, Fuji Heavy will now be forced to continue importing cars into China.
But with high import tariffs and the appreciation of Japanese yen, the market competitiveness of Subaru vehicles continues to decline.
Forester sales decreased 12 percent in 2011, while almost all its rivals - including the Volkswagen Tiguan and Honda CR-V - registered remarkable growth.
If the joint venture had been approved, Subaru would have greatly reduced costs and expanded its market share.
The 28 joint ventures in China are growing through capacity expansion as they gain market share. The direct consequence of such rapid expansion are aggressive price campaigns.
Even luxury cars and the most popular SUVs have joined the battle, not to mention low-end models.
Weak Chinese brands have become the losers. The market share of domestic brand passenger vehicles fell from 32.1 percent in 2010 to 29.7 percent in 2011, and dropped further to 28.7 percent in the first four months of 2012.
Against this background, the Chinese government has to insist on controlling the excessive capacity. The rejection of Fuji-Chery's new joint venture now seems reasonable.
But we still see carmakers, particularly joint ventures, laying new foundations for their additional plants. This year, nearly 1.6 million units of new capacity will be added to the global carmaker plants in China, and with more to follow over the next few years. So, what is "real" reason behind Fuji's failure to gain approval?
Location a problem
Location is a problem. The government has a strict rule on setting up new joint ventures or new plants in different places.
Acquisition of existing manufacturers, plans for joint ventures' own brands, or new energy vehicles are covered in the document, but the rules are not always sufficient.
To develop the economy of inland regions, the government prefers new plants to be located in central or western provinces.
Shanghai GM has located its fourth plant in Hubei, Guangqi Fiat is in Hunan, and Ford has expanded to Chongqing. Shanghai Volkswagen has to establish a plant in Xinjiang in order to get approval for another one in Zhejiang province.
As the location Fuji and Chery proposed was a coastal city, it made things difficult.
The relationship with Toyota is another barrier.
All global car companies are limited to two passenger vehicle joint ventures in China. Toyota, the largest stakeholder in Fuji Heavy, already has two ventures in China, with Guangzhou Auto and FAW.
And a reluctance to share technology may be the last nail in the coffin.
Fuji Heavy is very protective of its own technologies. It is highly possible that the technology they offered to the joint venture was not appealing enough to get Beijing's approval.
As we know, Volkswagen brought its state-of-the-art TSI and DSG technologies into local production. GM, Ford and Fiat are also planning to introduce some of their latest technologies to China. For this reason, they have an advantage when applying for new plants.
Fuji Heavy's failure was in fact a result of an insufficient understanding of China's policy and policymakers.
The author is a senior analyst at LMC Automotive and he can be reached at MZhu@lmc-auto.com