Five examples of internet changing lives showcased at the China Internet Conference
The internet has deconstructed lives of many people in various ways since its emergence, and will continue in doing so for many years to come.
The China Internet Conference, held for three days from July 11 in Beijing, has allowed attendees to catch a glimpse at knowing the latest trends in the online platform. Dozens of tech company founders and high-level executives shared the ins and outs of how their businesses have influenced people. The examples have been listed below:
Safe, free WiFi connection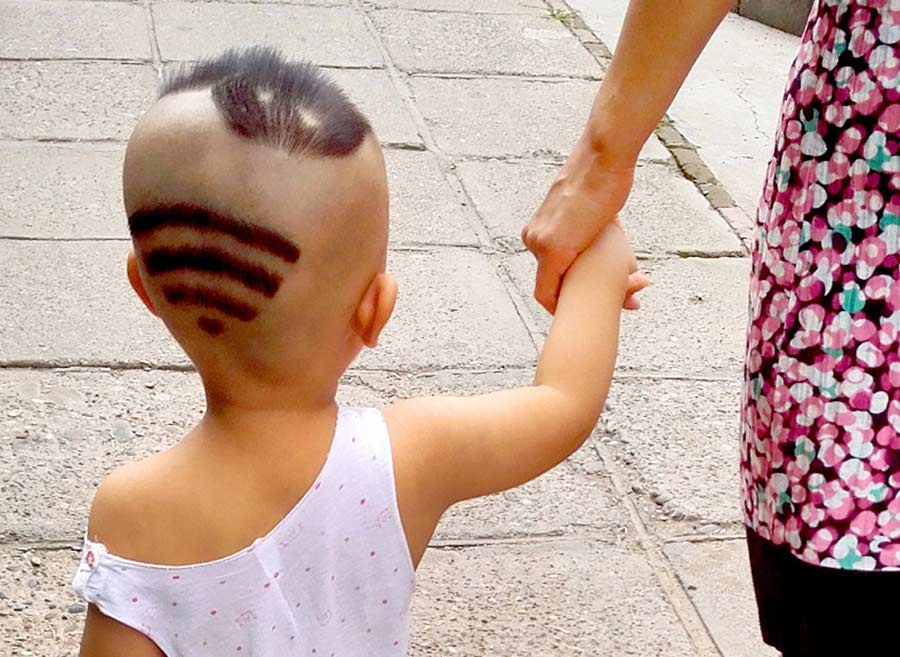 A child with a WiFi logo on his head walks in Shijingshan district in Beijing on July 20, 2017.[Photo/VCG]
Zhang Fayou, co-founder of WiFi Master Key, with a customer base of 900 million, valued at $1 billion, said WiFi has evolved into a necessity for many people, with a majority of internet users accessing a connection as the first thing they do when returning home from a day's work.
"WiFi Master Key, based on its big data analysis technology, informs its users of which free WiFi hotspots are deemed safe. If one WiFi hotspot indicates it is in Shandong province one day and in Shanxi province the next day, there might be a problem."
"In addition, those who suffer a property loss due to the connection to a WiFi hotspot under the help of a WiFi Master Key could claim compensation."
"However, in saying this, since the company introduced insurance in 2015, there has been no such claim."