Training schools flying high on back of drones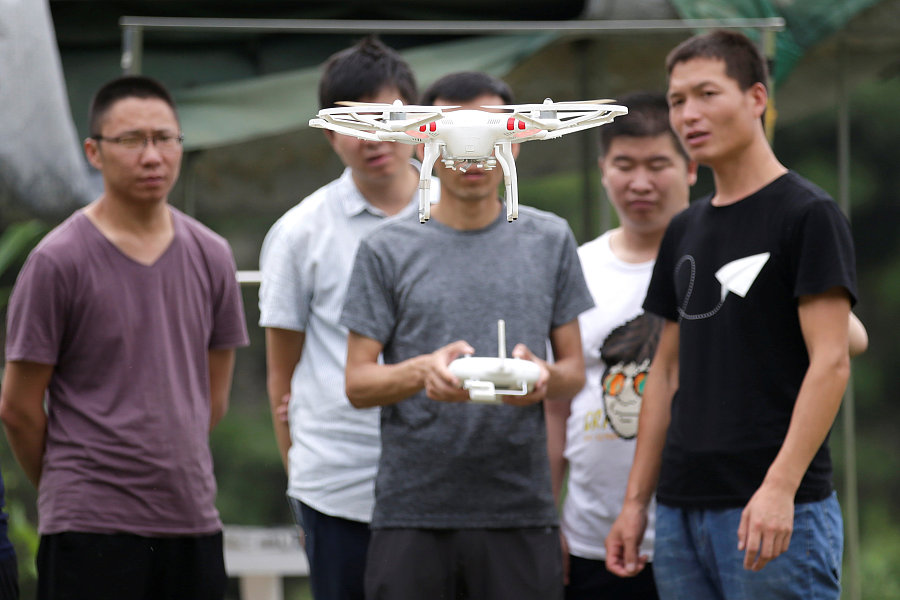 A trainee learns to fly a DJI drone next to the instructor (R) at LTFY drone training school on the outskirts of Beijing, July 27, 2017. [Photo/VCG]
Drones, or unmanned aerial vehicles, nowadays are used in all kinds of fields, including express delivery, agriculture, media, and search-and-rescue operations.
Along with the increase in drone technology, training in drone flying is also taking off.
Beijing Lantian Feiyang Technoloy Co Ltd launched the training business in 2014, making it the first drone training company to be accredited by Civil Aviation Administration of China (CAAC) and Aircraft Owners and Pilots Association of China (AOPA-China) in the country.
Supervised by China's civil aviation regulator CAAC, AOPA-China is a not-for-profit national general aviation organization, and also represents the interests and rights of the aircraft owners and pilots in China, while accepting the guidance and regulations from International Council of Aircraft Owner and Pilot Associations (IAOPA).
Up to now, one third of all drone pilots with AOPA certificate in China are graduates from the Beijing Lantian Feiyang company.