Sharing business sprawls in people's life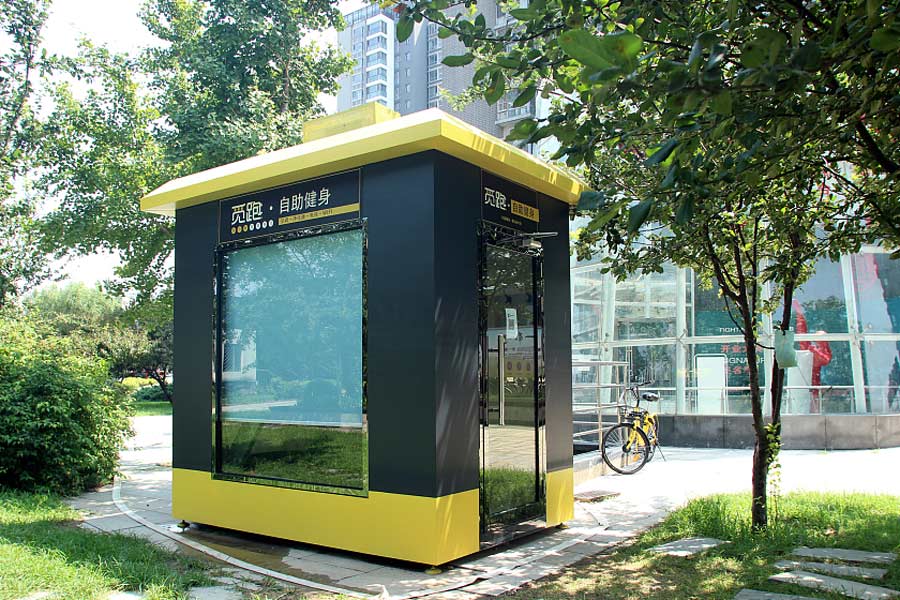 Shared fitness rooms make their debut in Beijing on Aug 9, 2017. [Photo/VCG]
As shared bikes are popular and can be seen everywhere, similar models have been applied in other fields, such as car renting, sports and KTV.
Shared fitness rooms will also operate under this model and make their debut in Beijing on Tuesday. The four-square-meter room can hold up to two people, and is equipped with a running machine and self-service entrance guard. The cost to use the service is 0.2 yuan (3 cents) per minute.
After downloading the app, becoming registered and paying a deposit, users can use the room by scanning the QR code available.