Home / Business / Biz Photos
The challengers set to take on AlphaGo in May
Ke Jie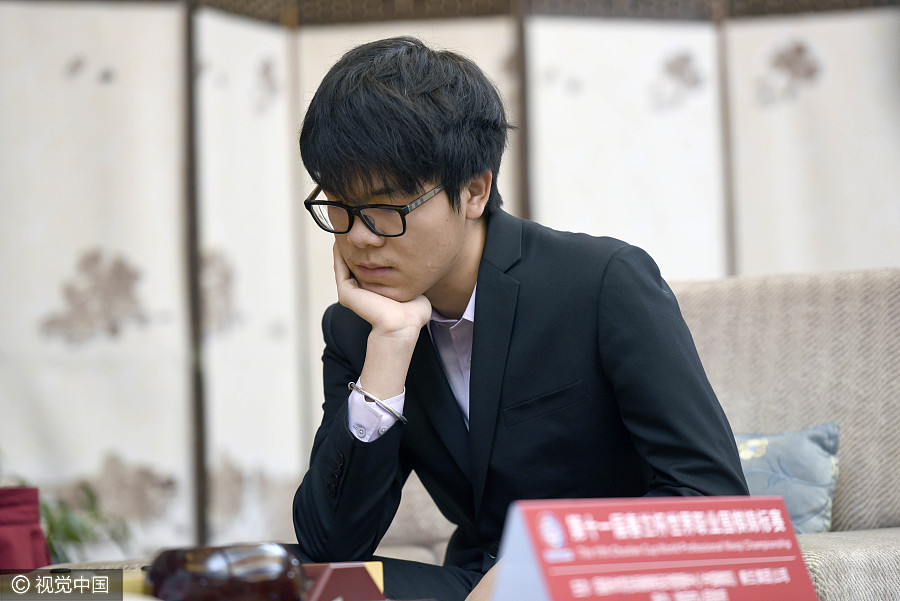 Ke Jie competes in a match in Huaian, Jiangsu province, Dec 20, 2016. [Photo/VCG]
Artificial intelligence program AlphaGo will compete against China's best Go players at the Future of Go Summit in Wuzhen, Zhejiang province, between May 23 and 27.
Ke Jie, 19, who became the youngest champion in Go history to win three world titles within the space of one year between January 2015 and January 2016, will take on AlphaGo on May 23-27 in three rounds of regular games.
To turn the event more competitive, Chinese go players Gu Li and Lian Xiao will team up with AlphaGo separately, while five players - Shi Yue, Mi Yuting, Tang Weixing, Chen Yaoye and Zhou Ruiyang - will form a team to compete against AlphaGo.
Let's take a look at challengers ready to go head-to-head with AlphaGo.