Boao specials on in-flight menu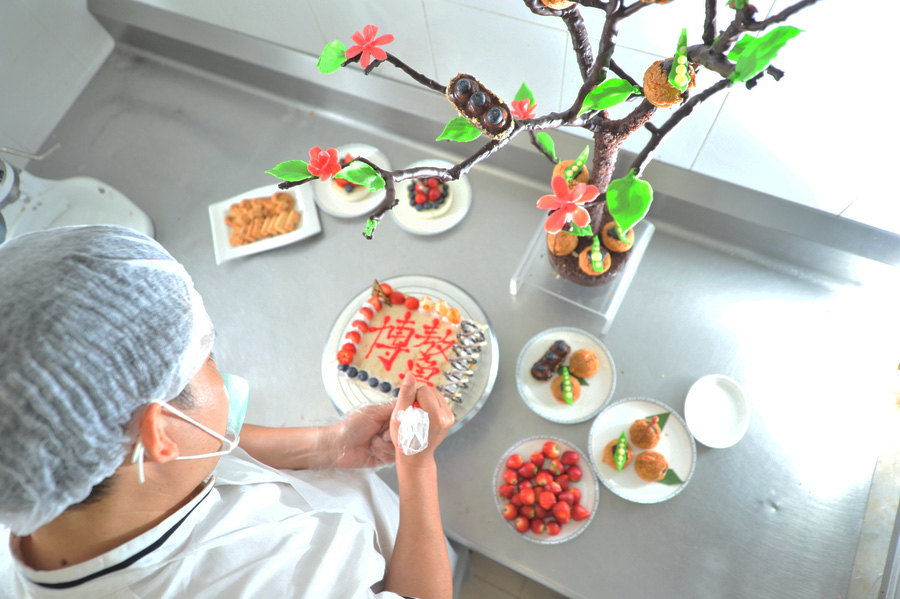 A China Southern Airlines chef decorates a cake by piping the Chinese characters meaning "Boao" in Haikou, Hainan province, on March 22, 2017. [Photo/VCG]
China Southern Airlines have launched the "2017 Boao special meals" for its first class passengers on its Haikou to Beijing and Sanya to Beijing flights.
The annual conference of the Boao Forum for Asia will be held in Boao, Hainan province, from Thursday to Sunday.
The special meals highlighting the characteristics of Hainan's local cuisine, include Hainan's Wenchang chicken, lemongrass chicken leg, blueberry and raspberry shortcake, and seafood.