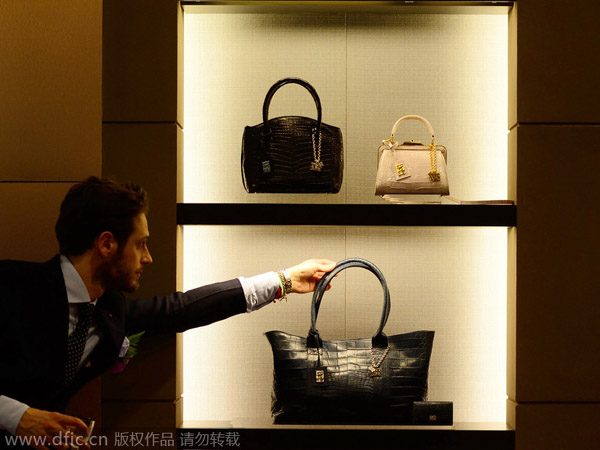 An employee puts a handbag on the display shelf in a store in Hangzhou, Zhejiang in May 18, 2013. [Photo/IC]
For some of China's entrepreneurs, the primary motivation for selling out is their own quest for a quieter life.
Sulger said he is talking to two companies whose owners want to retire and focus on spiritual pursuits, such as Buddhism.
"Because China is a little slower now, you have to run businesses smarter. You have to focus more on things like cost and e-commerce," he said. "There is an enormous lifestyle issue emerging in China. A lot of these founders want to live and work in Vancouver, lots of them want to devote their life to other things like Buddhism, and lots want to simply retire."