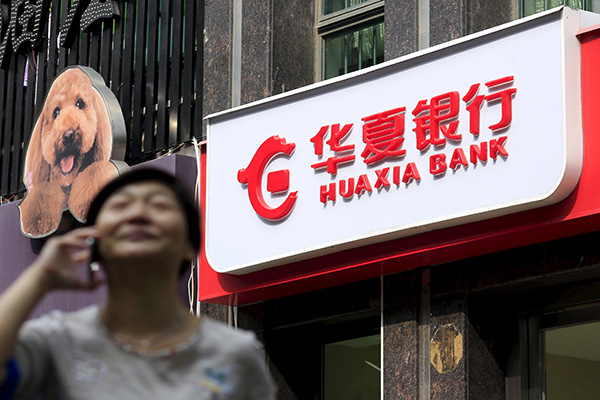 A woman walks past a Huaxia Bank branch in Shanghai. [Photo/China Daily]
BEIJING - Huaxia Bank Co, a mid-sized lender, said on Monday that its net profit rose 5.02 percent in 2015, partly due to rising intermediary revenue.
Net profit hit 18.88 billion yuan ($2.91 billion), compared with 17.98 billion yuan in 2014, the lender said in a statement filed to the Shanghai Stock Exchange.
Earnings per share was 1.77 yuan, up from 1.68 yuan in 2014.
Intermediary services expanded quickly last year with revenues soaring to 13.64 billion yuan, up more than 53 percent year on year, according to the statement.
The bank's total assets reached 2.02 trillion yuan at the end of December, up 9.13 percent from the start of 2015.
Non-performing loans stood at 16.3 billion yuan at the end of last year, compared with 10.25 billion yuan one year earlier.
The non-performing loan ratio was 1.52 percent, up 0.43 percentage point from one year ago, the statement said.