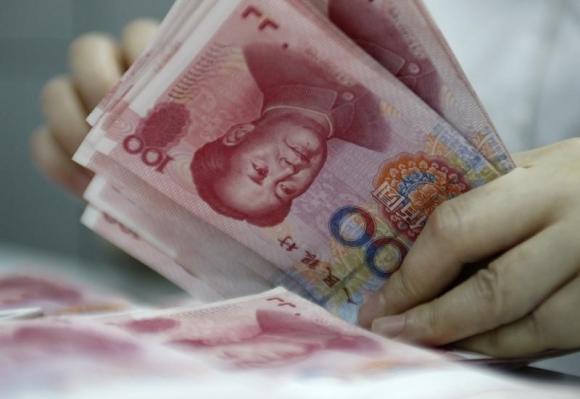 An employee counts yuan banknotes at a bank in Huaibei, Anhui province June 22, 2010.[Photo/Agencies]
BEIJING - China on Thursday started to release its foreign-exchange reserve data denominated in Special Drawing Rights (SDR), along with the US dollar.
SDR boasts stable exchange rates and can help evaluate the reserves more objectively, said a statement by the People's Bank of China.
Reserves stood at $3.21 trillion, or 2.28 trillion SDR at the end of March.
The yuan will be added to the SDR basket of the International Monetary Fund (IMF) from Oct 1 with a weighting of 10.92 percent. The weighting of the other currencies in the basket is 41.73 percent for the US dollar, 30.93 percent for the euro, 8.33 percent for the Japanese yen and 8.09 percent for the British pound.
Created by the IMF in 1969, the SDR is an international reserve asset supplementing members' official reserves. It can be exchanged among governments for freely usable currencies in times of need.