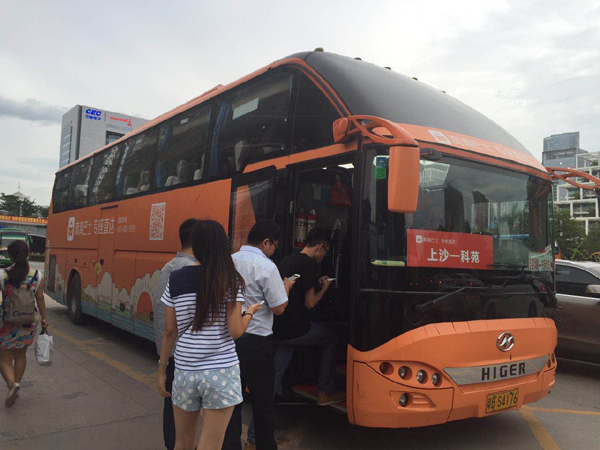 Didi Kuaidi launches bus service, Oct 19, 2015. Photo provided to chinadaily.com.cn
Didi Kuaidi established itself as a one-stop ride-booking application in China by adding a bus service to its platform on Monday.
The service, the sixth in Didi Kuaidi's product portfolio after taxi, premium private car, low-budget private car, driver and carpooling, has been undergoing trials to help office workers commute in Beijing and Shanghai since mid-July.
Li Jinfei, head of the Didi Bus business unit, said the service has gained more than half a million users during the past two months and about 80 percent have become repeat users.
"In the next stage of development, Didi Bus will expand to new cities and invest more to open new routes so that more people are able to enjoy our service," he said.
According to Li, apart from the daily commuting market, Didi Bus is eager to expand to more sectors to tap the hundreds of billions of yuan worth of bus travel in China.
According to Li, Didi Bus has already tested the water on tourism routes during the past National Day holiday.