The winners of the most prestige product design awards, Red Dot, were unveiled in June in Germany. The design experts of international repute comprised the Red Dot jury , and the composition changes every year. To avoid conflicts of interest, the jurors may generally not be employees of the manufacturing industry.
A total of 11 carmakers received Red Dot: Best of the Best, Red Dot, and Honorable Mention awards. Let's take a look at the five Best of the Best award winning cars and products:
Audi AG's headlamp for Audi TT 3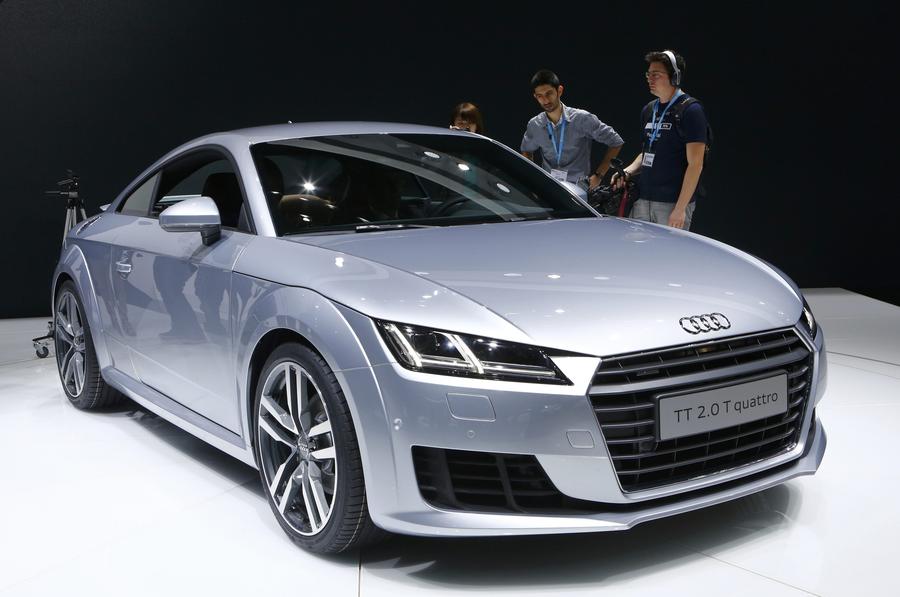 Journalists stand in front of Audi TT 3 2.0 T quattro car during the media day ahead of the 84th Geneva Motor Show at the Palexpo Arena in Geneva March 5, 2014. [Photo / Agencies]
Statement by the jury
"This full LED headlamp for the Audi TT3 successfully merges all elements into a symbiotic unity. With its highly impressive design, it serves as a dynamically shaped daytime running light as well as a progressive turn signal. This headlamp delivers a highly effective lighting performance thanks to its adaptive function of the glare-free "Matrix" high beam. With its futuristic design it underlines the distinctive character and expression of the Audi TT3."