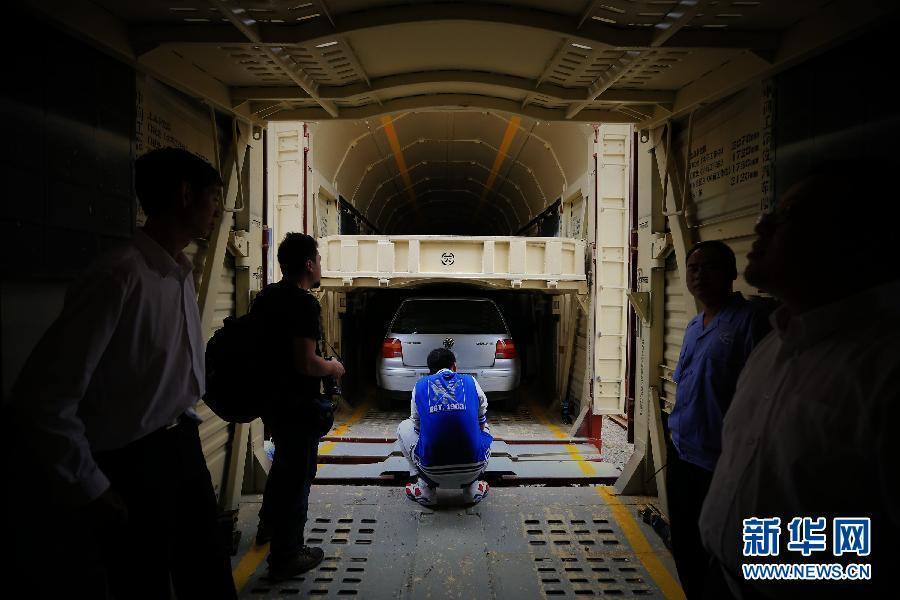 Workers load a car onto a Beijing-Hangzhou freight train on Sunday, September 28, 2014. The train is specially arranged by the Beijing Railway Administration for those who want to have a self-drive National Day holiday. With the service, passengers on rail lines linking Beijing and Hangzhou can reach destinations simultaneously with their cars transported by the specific freight train. Over 50 cars will be transported during the upcoming golden week holiday under the service, said the Beijing Railway Administration. [Photo/Xinhua]
Many travel agencies provide routes, based on high-speed railway, that require just one or two days.
Some provinces along the high-speed railways, including the 2,298-kilometer Beijing-Guangzhou Railway, which has 36 stations, have established tourisms routes especially for those taking bullet trains.
However, Wei Xiao'an, an expert on the tourism economy, said there's still much room for improvement when it comes to developing tourism based on the high-speed network.
"Details count," Wei said in a paper devoted to the development of high-speed rail tourism in China. For example, he said, flexibility is needed regarding valid tickets. "In Switzerland, one ticket is valid for 10 days, during which time you could take any train within the country," he said.
In China, the availability of train tickets can be a problem, especially during the peak travel seasons.
"It's hard to book train tickets during festivals," said Gao.