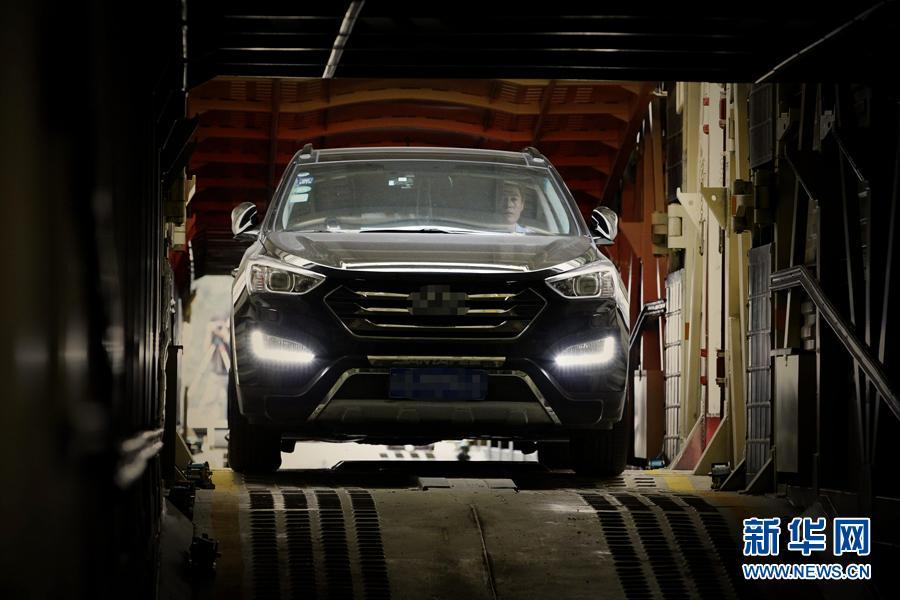 Workers load a car onto a Beijing-Hangzhou freight train on Sunday, September 28, 2014. The train is specially arranged by the Beijing Railway Administration for those who want to have a self-drive National Day holiday. With the service, passengers on rail lines linking Beijing and Hangzhou can reach destinations simultaneously with their cars transported by the specific freight train. Over 50 cars will be transported during the upcoming golden week holiday under the service, said the Beijing Railway Administration. [Photo/Xinhua]
Ren is one of 480 million people who will be traveling during the weeklong National Day holiday, as estimated by the China Tourism Academy-an increase of 13 percent from last year.
About 92.7 million people are expected to take to the rails during the upcoming National Day holiday, up 12.9 percent from the previous year, the China Railway Corporation forecast on Sunday.
Ren is excited about the new service, which would not be possible without China's growing network of high-speed rail and an abundance of offers tapping into the tourism potential such a network brings.
China's high-speed railway lines have reached more than 10,000 kilometers, accounting for almost half of the world's total.
Gao Yumei, a resident of Haikou, Hainan's capital city, said she can spend weekends in Sanya, a famous seaside resort more than 300 kilometers away, as often as she wants.
"It used to take me almost a day to go to Sanya by bus," Gao said. "Now it only takes about two hours. I can swim in the ocean and come home the same day."