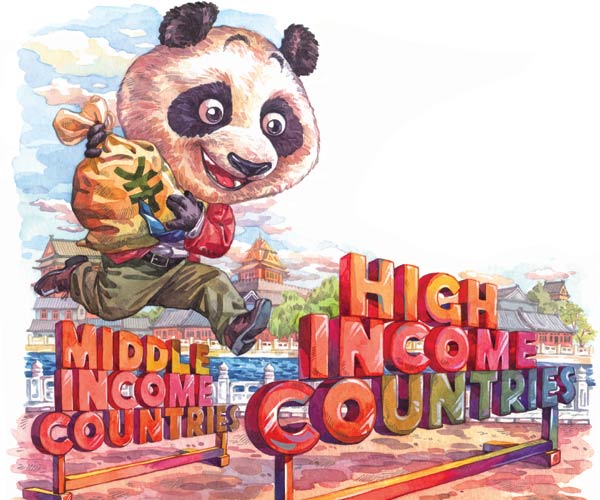 LI MIN/CHINA DAILY
Eastern city takes the lead in showing what is in store as China aims to move into the high-income club
Wuxi, a historic city on the Yangtze River Delta just half an hour by high-speed train from Shanghai, could be a vision of China's future.
The Chinese government in its next five-year plan is likely to set a target of becoming a high-income country by 2020.
This would mean the whole country achieving a gross national income per capita of $12,616, more than double the 2012 level of $5,720.
The eastern seaboard city, which has been the focus of economic activity since reform and opening-up started in the late 1970s, is already past that goal. Its 11 million residents already enjoy a per capita GNI of $20,400, nearly four times the national average.
There are also villages within the Wuxi administrative region such as Huaxi, Jiuxing and Tengtou that are among the richest in China. These are where multi-millionaire entrepreneurs from Jiangsu province, whose enterprises stretch not just across China but also increasingly in Africa, have their luxury homes.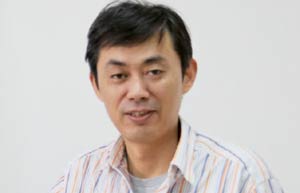 Jack Wu, president of Jim Brothers. CHINA DAILY
The area's economy is to some extent built on light industry such as textiles, apparel, electronics and other consumer products. It is also the home of China's Hollywood with Wuxi Film Studios now doing post-production for a number of US blockbuster films.
Jack Wu, 48-year-old president of Jim Brothers, based in the Lihu Science and Industrial Innovation Park, one of five industrial parks in the Binhu district of the city, says people now enjoy an almost Western lifestyle in the city.
His company, which employs 118 people, is an e-commerce business that makes bespoke shirts. Customers just need to send an emailed image of themselves from which their precise measurements can be calculated.
"Living and working here is certainly better than China's major cities. There is less pollution, the environment is better and property costs are probably 30 percent lower than in Beijing, whereas income levels over the past three or five years have been actually higher than in the capital."
The city's main shopping malls, where there are designer brands and Western coffee shops such as Starbucks everywhere, certainly suggest a comfortable middle class lifestyle that would not be out of place in Europe or the United States.
Although the city remains very Chinese - with few foreigners in evidence - one indication that Wuxi is now on the map in consumer terms was Apple opening its 12th store in the whole of China at the Center 66 mall in the city in August.
Li Jinsong, general manager at the Phoenix Arts Group, which runs one of Wuxi's largest art galleries, says wealth levels in the city have hit such a level that people are looking around for what to spend money on. Some of his collector clients spend up to $1 million on paintings.
"There is a group of people who have bought a home, they have a car, they own stocks and they are looking for something else to buy so they buy art," he says.