BEIJING - China's producer price index, which measures inflation at the wholesale level, fell 1.9 percent year-on-year in December, the National Bureau of Statistics said on Friday.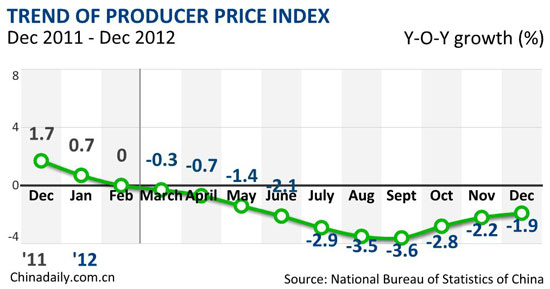 This marks the 10th straight month of decline after the PPI dropped in March for the first time since December 2009.
The decline was smaller than the 2.2-percent decrease in November, indicating that the economy has been stabilizing, analysts said.
The PPI inched down 0.1 percent in December on a month-on-month basis, according to the bureau.
The 2012 PPI dropped 1.7 percent from the previous year.
Meanwhile, the NBS said China's consumer price index (CPI), a key gauge of inflation, grew 2.5 percent in December year-on-year.
 Special Coverage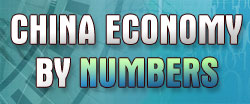 Central SOEs see profits decline
Trade growth falls short of 10% target
China's Dec inflation rises 2.5%