People's Insurance Company (Group) of China (PICC) on Monday said it has issued additional shares to meet high demand after its IPO in Hong Kong.
Related publication: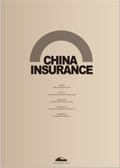 The move will help raise an additional HK$3.5 billion ($451.61 million) for the mainland's second-largest insurer, which means PICC raised about HK$27.5 billion in the IPO and over-allotment.
The firm said it had "fully" exercised its H-share over-allotment, or greenshoe option, on Friday to issue an additional 1.0347 billion shares at HK$3.48 each, or the IPO price. The over-allotment is equivalent to about 15 percent of the original IPO amount.
The greenshoe option, effective from the IPO date to Dec 29, allows underwriters to ask the firm to add up to 1.035 billion shares at the IPO price, according to the insurer's IPO plan.
PICC went public in Hong Kong on Dec 7 to raise about HK$24 billion, the biggest IPO in the city this year. The shares rose 6.9 percent to HK$3.72 on the first trading day.
The new shares will be tradable on Friday, and public investors will hold about an 18.44-percent stake in PICC.
The over-allotment was exercised by China International Capital Corporation Hong Kong Securities Limited, the Hong Kong and Shanghai Banking Corporation Limited, Credit Suisse (Hong Kong) Limited and Goldman Sachs (Asia) LLC, PICC said.
Founded in Oct 1949, PICC was the first nationwide insurance company in China. It ranked 292 on the Global 500 (2012) published by Fortune magazine.
For more subscription details of China Insurance, please visit our E-Shop.