Xiaomi Corp's Lei Jun wants to emulate legendary US brand
Will any Chinese mobile phone company replicate Apple Inc's tremendous success? The answer from Lei Jun, chairman and chief executive officer of Xiaomi Corp, may be a big "Yes".
Established in April 2010, the Beijing-based Xiaomi offers high-capability smartphones below 2,000 yuan ($317), an aggressive pricing strategy that almost puts the selling price at its factory cost.
Since its debut on Aug 16 last year, the 1,999 yuan Mi-One, the first generation of Xiaomi mobile phones, has attracted great attention in China.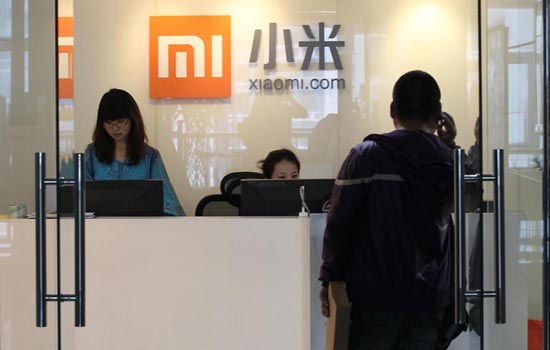 The front desk of Xiaomi Corp's headquarters in Beijing. [Photo/China Daily] 
About 300,000 Xiaomi handsets were pre-ordered in the first 34 hours after Xiaomi accepted online booking from Sept 5, 2011. The company had to immediately suspend selling because stocks ran out. On Dec 18, Xiaomi resumed online sales but its stockpile of 100,000 handsets began to run out in just three hours.
In an exclusive interview with China Daily, Lei said he expected the company to sell more than 5 million Xiaomi handsets by the end of this year. Xiaomi's revenue is likely to exceed 10 billion yuan this year, he predicted.
The broader vision of Xiaomi, Lei pointed out, is to ship more than 100 million smartphones annually for one model by 2016.
"I know it (the vision) is crazy, but we would like to have a try," said Lei. Cupertino-based Apple managed to sell more than 90 million iPhone devices last year. It is widely believed that Apple will break the 100 million unit mark this year, although it has been less than five years since the first iPhone launched in 2007.
Obviously, Lei at Xiaomi dreams of a similar growth pace as Apple's. "If one electronic consumer product really catches on, it will spread at an extremely rapid pace, beyond what you could imagine," he said.
Go with the trend
Lei, 43, is a serial entrepreneur and an iconic business leader in China's software and Internet industries. He became CEO of Kingsoft Corp, a leading Chinese software developer, at the age of 25. In 1999, he invested in the e-commerce company Joyo.com but sold the website to Amazon in 2004 for $75 million.
Kingsoft went public on the Hong Kong Stock Exchange in 2007 and Lei retired. After leaving Kingsoft, Lei acted as an angel investor and made investments in a bunch of well-known Chinese Internet companies, including online clothing retailer Vancl.com and UCWeb, a Beijing-based mobile Internet browser manufacture.
With considerable wealth accumulated from his early experiences, Lei enjoys financial freedom and has no need to work for a living. However, he did not choose to lead a relaxing life but has thrown himself into the hard, competitive smartphone industry.
"Setting up Xiaomi was doing the right thing at the right time," Lei said.
During his retirement, Lei did some serious thinking. The most important thing he learned was that if one individual wants to achieve really big success, he should always follow the trend, otherwise, his efforts will be in vain.
"When I was at Kingsoft, I was under pressure and worked hard, but the results were not satisfactory. On the other hand, I discovered some Internet companies, such as Sina.com and Sohu.com, easily made fortunes and had a greater influence on society," Lei recalled.
"I really struggled then," Lei said. Gradually, he concluded that doing the right thing is much more important than doing the thing right. He used to tell a joke - a pig could fly if it finds itself in the eye of a storm. By this he means things get much easier if one jumps on the bandwagon of existing trends.
Now the mobile Internet is the next big trend, and Lei is determined not to miss it.