Related publication: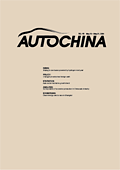 Three of China's top four domestic auto groups reported sharp drops in profit or a loss in the first quarter this year as sales declined amid a slowing economy.
Dongfeng Motor Corp, the second-largest carmaker in China by 2011 sales, reported a 72 percent fall in net profit to about 53 million yuan in the first quarter compared with a year earlier. Its sales in the first three months decreased 4.4 percent from the same period last year, mainly dragged down by the sluggish market for light-duty and pickup trucks, the company said.
FAW Car Co, the listed arm of FAW Group, reported a loss of 10.9 million yuan in the first quarter as year-on-year sales fell 34 percent in an increasingly competitive market.
Chang'an Automobile Group reported a nearly 80 percent decline in first-quarter net profit to 146 million yuan as sales tumbled 17 percent in the period.
Slowing growth in the overall auto market has led to intense competition and price pressure, analysts said.
The nation's auto sales in the first three months declined 3.4 percent from the same period last year to 4.8 million units, according to China Association of Automobile Manufacturers.
At the same time, the average price of locally made vehicles fell 1.08 percent from a year earlier, according to the price supervision center of National Development and Reform Commission.
Shanghai-based SAIC Motor Corp was the only company among the top four that gained in both sales and profit. In the first three months, its net profit increased 6.95 percent to 5.6 billion yuan and sales increased more than 8 percent to 1.14 million vehicles.
Analysts said that the carmaker's strong performance is largely due to its two successful joint ventures.
SAIC's partnerships with General Motors and Volkswagen, the two leading foreign carmakers in China, both reported robust sales growth in the first quarter despite the cooling market.
Most other domestic automakers also saw profits slump in the first quarter.
Guangzhou Automobile Group, the sixth-largest automaker in China, reported a 37 percent decrease in first quarter net profit to 902 million yuan.
First quarter profit for Anhui-based JAC Motor declined by 69 percent to 102 million yuan while sales fell 23 percent.
Profits at BYD Co, the Shenzhen-based battery and automobile maker, tumbled nearly 90 percent in the first quarter to 27 million yuan as both its vehicle and battery businesses saw declines. Its vehicle sales dropped by 8 percent year-on-year to about 108,000 units from January to March.
Great Wall Motors, with expertise in SUVs and strong exports, was among the few domestic carmakers to report gains in the first quarter, when its net profit increased 24.9 percent to 1.09 billion yuan.
Zhang Xin, an automotive analyst at Guotai Jun'an Securities, said the silver lining in the difficult market is that the strongest will survive, which is "in line with the government's call to upgrade the industrial structure".
For more subscription details of AutoChina, Please visit our E-Shop.