Geely Auto, a major domestic carmaker based in Zhejiang, is considering mergers and acquisitions to boost its business when the timing is right, Chairman Li Shufu said on Tuesday.
"Our target will be those companies whose business is complementary to ours," Li said at the annual sessions of the Chinese People's Political Consultative Conference (CPPCC).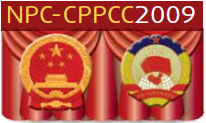 Mergers and acquisitions within the global auto industry are happening or will happen soon, according to Li, which provides a good opportunity for Geely. But he did not comment on the media rumor that Geely is planning to buy the Volvo brand from Ford.
Li also said Geely will invest 8 percent of its output value, or more than 1 billion yuan, in research and development in 2009, but that percentage is unlikely to grow in the near future.
Geely Auto predicts a sales increase of 25 percent this year in the domestic market.