Techno classic switch on
Share - WeChat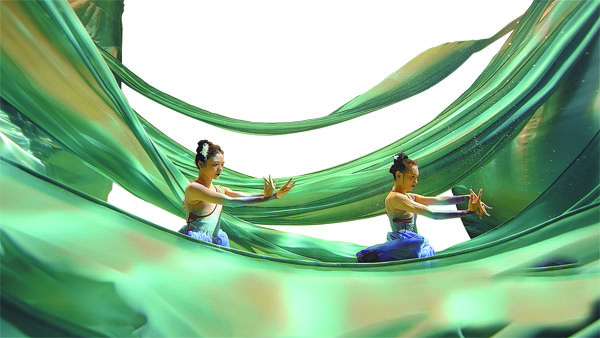 If you think young Chinese are not interested in their country's cultural past, a TV program has just proved you wrong, Xing Wen reports.
Painting is silent poetry and poetry is painting that speaks. Down the ages, the two forms of cultural creation have acted as a record of China's evolving civilization and borne the spirit of its people. But how do you make all that relevant to the I-have-no-time smartphone and social media generation?
A TV program titled China in Poetry and Painting that explores the romantic connection between the type of literature and the work of visual art in China's history is now airing on China Central Television, and it has achieved what some might have thought of as impossible: attracting millions of young viewers for whom such fare is often an instant turnoff. The program has done so with the deft use of innovative presentation of classic paintings and illustrations of poems.
In each weekly episode, five ancient paintings and several poems on related themes are interpreted. With each painting, a performance is staged telling the story behind its creation, including close inspections of a painter's brush techniques and an exploration of the painter's spiritual world.
Technologies such as 3D holographic projection imaging, computer graphics, augmented reality and extended reality are also applied to add luster to the performances, including singing, dancing, stage plays, instrumental performances and martial arts.
Most Popular