Becoming a somebody
Share - WeChat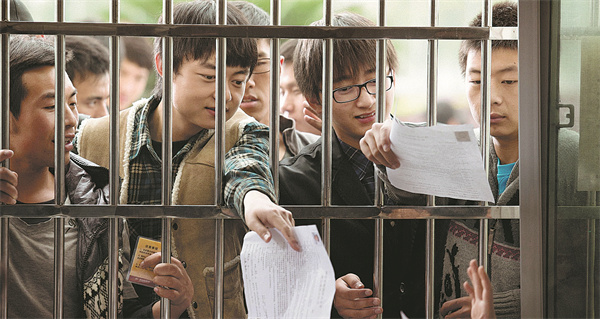 China Daily profiles ordinary people doing incredible things in the cultural sphere as the country has advanced over the past decade.
In the summer of 2012, Wan Guopeng was a college student in his final year at Heilongjiang University of Chinese Medicine. Although he majored in acupuncture and massage, the young man, who found an internship at a local hospital, was still unsure of how he wanted his future to unfold.
After reading more than 40 books about various careers and the meaning of life, he was taken with one particular sentence, which read that a person should follow their heart to passionately pursue their dreams while they are young. It stirred in him the desire to become an actor.
Wan says he grew up spending most of his spare time at the cinema or watching popular TV shows on the internet. A native of Mudanjiang, a city in Heilongjiang province, he decided to travel to the south, to East China's Zhejiang province, in the hope of getting an opportunity at Hengdian World Studios, the country's largest production base for TV dramas and films.
Wan even searched online for tips about how to start an acting career. With most suggestions listing Beijing and Hengdian as the two best options, Wan chose the latter because of the lower cost of living as compared to the capital, and his money would go further.
Fearing that his parents might be unhappy about his decision, which meant giving up a stable job to chase an uncertain future, Wan didn't tell them his actual destination. Instead, he told them he wanted to take a trip to Hangzhou, the capital city of Zhejiang, one of the country's most-visited cities, to celebrate his graduation. Hengdian, a small town in Dongyang city, is just a two-hour drive from Hangzhou.
"All the money I had totaled around 1,000 yuan ($144). After purchasing the train ticket, which cost more than 500 yuan, I didn't have much left," recalls Wan.