Mid-Autumn Festival show reinterprets reunion
Share - WeChat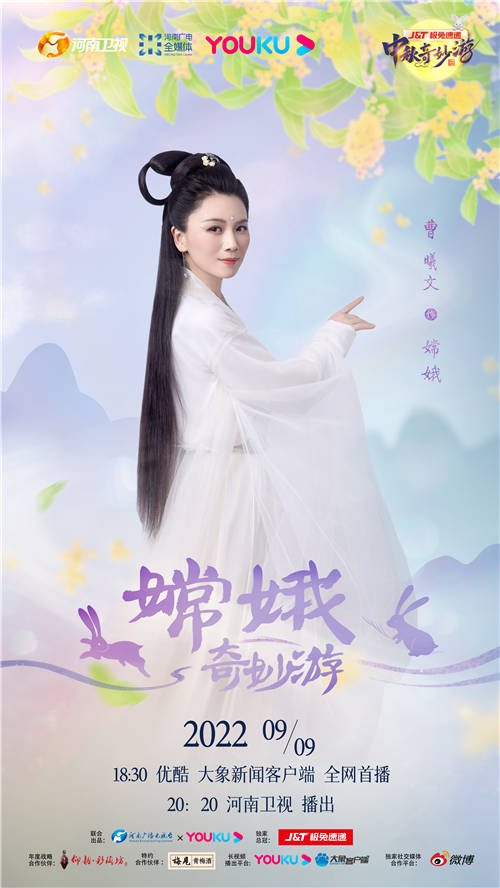 As the traditional Mid-Autumn Festival is drawing near, Henan Satellite TV will broadcast the cultural show 2022 Adventures on Mid-Autumn Festival on Sept 9, as a continuation of its "Chinese Festival" series program.
This year's show will reinterpret "reunion" through various art forms covered by celebrities such as Leo Chen, Lu Hu, Tu Honggang and Wu Bixia. Among the planned programs, songs such as Wujiapo and dances like Missing You Like Seeing You narrate the longing and reunion between lovers, and the melodrama such as A Chance Encounter in Luoyang presents the meeting of historical figures transcending time and space by using modern technology.
Beginning with the ancient Chinese mythology of "Chang'e flying to the moon", the adventures tour will lead viewers to overlook the earth from the palace of the moon.
Tang Xiaozhu, the incubation IP for "Chinese Festival" series, will assist Chang'e and the jade rabbit to fulfill people's dreams at Mid-Autumn Festival as a volunteer, and the story will link different programs together.
Continuing the Oriental esthetic style, the modern fashion elements are also innovatively fused into the show, creating a visual feast with a sense of technology and guochao trend.
Watch it live:
China Culture YouTube: https://youtu.be/6NPc2fmBiZQ
China Culture Meta: https://www.facebook.com/events/3291098264437043
Most Popular