TV show combines tradition with youth
Share - WeChat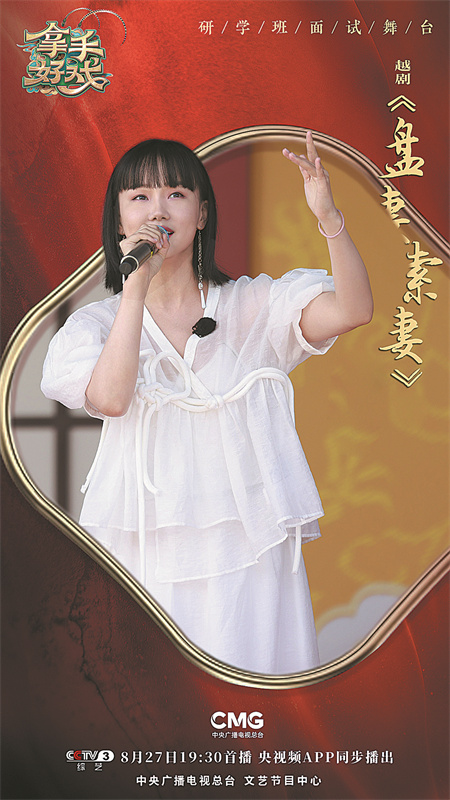 A reality show, in which established performers of traditional Chinese operas guide younger followers and celebrities with an interest in the time-honored art form to collaboratively create innovative performances, has been aired recently.
The show, Nashou Haoxi (roughly translated as "dab hand at traditional Chinese opera"), on CCTV-3, a channel of China Central Television, encourages participants to interpret traditional operas from the perspective of the younger generation.
They draw upon their own experiences and expertise to help bring the highbrow art form to a wider audience.
Singer-actor Yu Haoming is among the participants. He once dabbled in Peking Opera when he was playing the role Du Mingli, an aficionado of the time-honored art, in the costume drama Nothing Gold Can Stay, which was released in 2017.
Most Popular