Dream of astronautics rooted in kids' hearts
Share - WeChat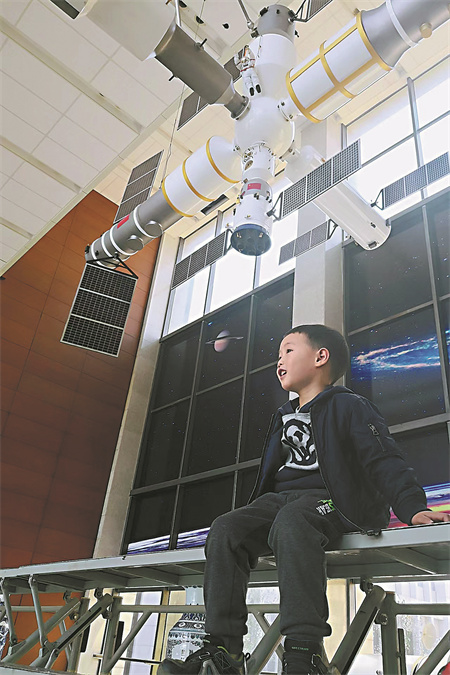 It was 9 am and long queues had formed at the Beijing Planetarium. As security staff opened the gate, people streamed in one after another.
It took effort for those people to visit the planetarium; daily visitors are limited to 7,200 and the window to buy a ticket is narrow. At 5 pm each day, the planetarium puts on sale entrance tickets for three days' time on its official WeChat account. Weekend tickets generally sell out within five minutes. Three of the parents stood in the queue said that they had set an alarm for 5 pm so as to secure tickets as quickly as possible.
As China has made one astronautic achievement after another, gaining astronautic knowledge has become increasingly popular among school pupils. Planetariums, astronautic exhibition centers and other public places where one can see related scale models are nowadays crowded with children and their parents.