An artist whose images seem to dance
Share - WeChat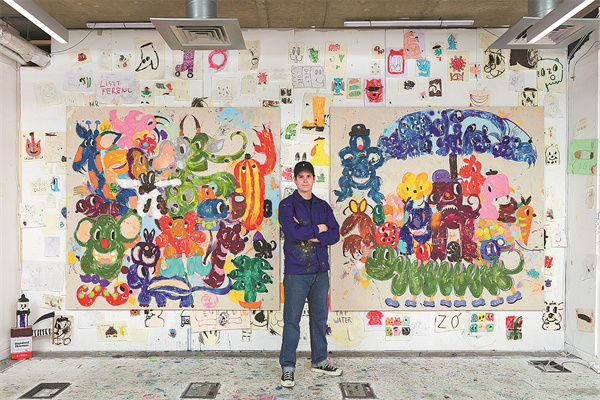 Hungarian artist Szabolcs Bozo opened his first solo museum exhibition worldwide at the M Woods art museum in Beijing on Aug 4. Must You Dance features over 50 pieces of the artist's most recent works, including paintings and images on paper, as well as sculptures and site-specific painting installations created for this exhibition.
"The characters I paint are like color lumps to me. I'm in love with their randomness-the more ridiculous or outlandish they are, the better," says Bozo.
Born in 1992 in Pecs, Hungary, Bozo has become one of Europe's most promising young artists with his childlike, playful and distinct art style.
Most Popular