Street dance moves to a new beat
Share - WeChat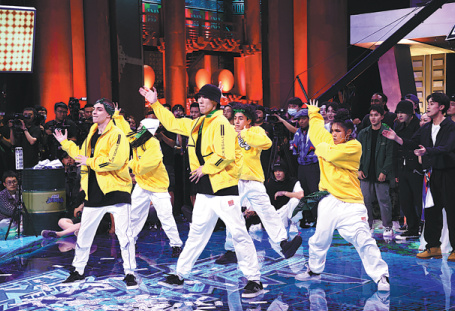 "Street dancers have more chance for media exposure," he tells China Daily. "After the show, it's like we entered a new phase of development. People's general understanding of street dance has been greatly improving. There are not only teenagers among my students. Some people are in their 40s or 50s. I'd say the development of the past three years may equal that of the previous decade."
It may be more glamorous than ever, but it still takes hard work to be successful.
"We now have a very good environment," Ma says, echoing the sentiment. "But dancing is not about becoming a celebrity.
"For newcomers, fame can be easily gained, but pain and sacrifice have to be endured. That's why those street dancers who have become well-known (via this show) still focus on their dancing career-to set good role models for kids to follow."
Most Popular