Street dance moves to a new beat
Share - WeChat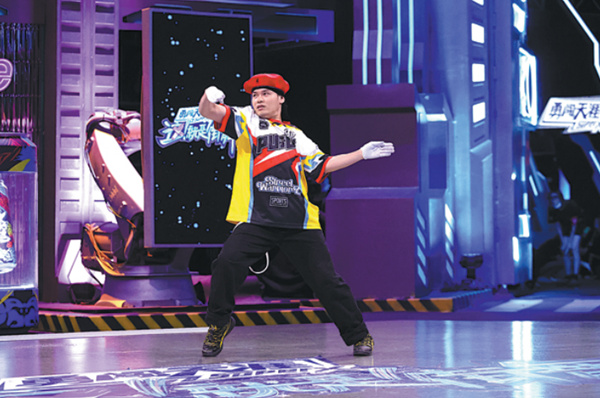 A cultural dialogue
Thanks to such cross-cultural communication, more depth and meaning has been given to the variety show.
The director Lu has designed a format to encourage communication among the dancers. In the program, alongside the regular individual battles, contestants with varied cultural backgrounds have to perform group dances-something rarely seen in other international street dance competitions, which tend to emphasize the expression of personal styles.
"They've danced for years," Lu says. "Many of them have never danced in a group, so it's a new challenge. But they are willing to accept this challenge because group performance can display the beauty of street dance."
Perhaps the biggest challenge for the participants is the requirement to team up to create performances that incorporate elements of traditional Chinese culture. It is an opportunity, Lu observes, that the dancers have embraced in order to develop a deeper understanding of Chinese aesthetics.
"When I think about Chinese culture, the first thing that springs to mind are the folk dances, with beautiful clothes," Rochka says. "On the show I have had a chance to see so many performances.
"Street Dance of China has changed my perspective, and I definitely see dance in a different way," he says.
"I'll mix different cultures. I can be inspired by everything, from the clothing to the food."
When it comes to mixing street dance with traditional Chinese elements, contestant Ma Xiaolong is frequently mentioned by other dancers.
The 32-year-old dancer and choreographer introduces Go-the traditional Chinese board game-into his performance.
He also cooperated with a Japanese dancer to present a performance featuring guqin, an ancient Chinese stringed musical instrument.
Most Popular