Street dance moves to a new beat
Share - WeChat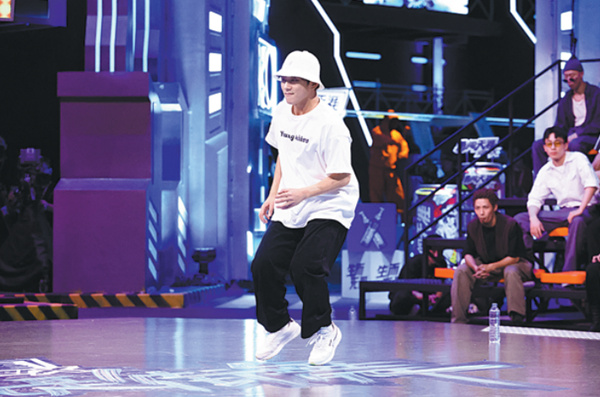 Art form enjoying a wave of popularity as TV series captures its creative essence, Wang Kaihao reports.
Street dancers are on the front line of entertainment, inspiring the next generation of performers with their youthful vigor, hard work ethic, infectious enthusiasm and finely honed skills. But due to COVID-19 and the social distancing requirement, there have been fewer stages upon which they can demonstrate those skills.
So, when a tangible, physical stage for their talent is made available, it is easy to imagine their sense of relief.
Season 4 of Street Dance of China, a variety show produced by Youkuan online streaming media platform-premiered in August. Following the premiere, a new episode of the 12-part reality show has been released every week.
Overcoming the combined difficulties of long journeys and lonely quarantines during the pandemic, around 100 top-tier street dancers from home and abroad have gathered to perform. For Lu Wei, director of the show, it's a longtime dream come true.
"Many of the dancers taking part in the show have even become judges or organizers of major competitions," Lu says.
"They haven't 'battled against' each other for a long time. So, it's an added incentive to see if they still have what it takes competitively."
Most Popular