New plan passed to better meet medical needs
Share - WeChat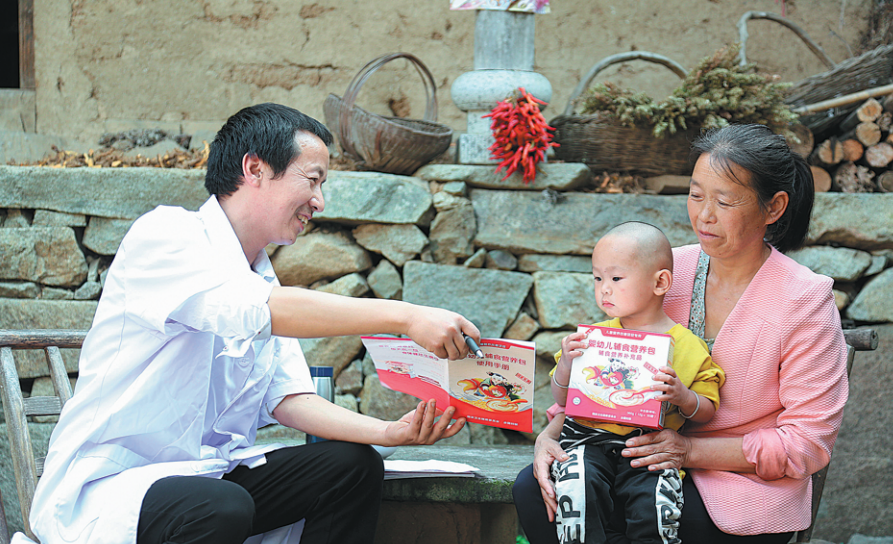 Li says country has ensured universal provision of basic health insurance
The executive meeting of China's State Council on Wednesday, chaired by Premier Li Keqiang, adopted the 14th Five-Year Plan for National Medical Security and made arrangements on improving the medical insurance system to better meet people's needs for medical services and drugs.
In the latest round of medical reform, the country has put in place the world's largest basic medical insurance network covering the entire Chinese population. During the 13th Five-Year Plan period (2016-20), basic medical insurance systems covered 1.36 billion people, with the coverage rate remaining above 95 percent.
"Providing public medical products to the entire population is a basic institution that protects people's health. After years of efforts, China has established a basic medical insurance system with universal coverage. This has played an important role in making medical services more accessible and affordable, improving people's well-being and maintaining social harmony and stability," Li said.
The meeting called for improving the multitiered medical insurance system. The plan for universal coverage of medical insurance will be implemented. Household registration restrictions will be lifted to ensure that flexibly employed people can participate.
Related mechanisms will be improved in which treatment is provided before the medical bills are paid in case of major epidemics, and special groups are exempted from their medical expenses and costs related to treatment of certain diseases are waived.
"Since advancing the new round of medical reform, our goal for the development of the basic medical insurance systems was to achieve full coverage, meet basic needs and ensure sustainability, and on that basis, make steady improvements," Li said.
Development of a tiered diagnosis and treatment system and medical consortiums will be advanced, and eligible medical institutions at the primary level will be listed as designated medical insurance institutions, in order to improve the services of medical institutions at the primary level and avoid excessive medical treatment.
Centralized bulk-buying of drugs will be implemented on an ongoing basis, and the scope of such procurement of high-value medical consumables will be extended, in order to curb the exorbitant cost of drugs and medical consumables.
Interprovincial access to government services will be facilitated, including the registration, renewal and transfer of basic medical insurance systems. Online settlement of hospitalization and outpatient expenses incurred at nonlocal hospitals will be made available nationwide.
The oversight of medical insurance funds will be intensified. The use of medical insurance funds and problems related to this will be made public without delay, in order to resolutely crack down on health insurance fraud.